As the 2022/23 season nears its climax, Fantasy Premier League (FPL) managers may start eyeing up Gameweek 38 as an opportunity to take an attacking punt, anticipating a hot May Sunday with lots and lots of goals.
The last Gameweek of the campaign will also be a possible window to play any remaining Free Hit chips.
But are these high-scoring final days just a myth?
Building on Tom's excellent piece from last year, let's study the goals and clean sheets of the last 12 Premier League seasons.
FINAL DAY GOALS
GW38 GOALS
PER GAME
SEASON AVERAGE
(PER GAME)
GW38 CLEAN
SHEETS
SEASON AVERAGE
(PER GW)
2021/22
3.9
2.82
2
5.58
2020/21
3.1
2.69
6
5.89
2019/20
3.3
2.72
3
5.45
2018/19
3.6
2.82
5
5.45
2017/18
3.1
2.68
6
5.95
2016/17
3.7
2.80
4
5.63
2015/16
3.5
2.70
2
5.66
2014/15
2.9
2.57
7
5.89
2013/14
2.8
2.77
4
6.11
2012/13
3.6
2.80
4
5.26
2011/12
3.2
2.81
4
5.42
2010/11
3.2
2.80
5
5.03
---
While acknowledging the small sample, there is seemingly some weight behind the theory. The final day of all 12 seasons contained more goals per game than that season's average, with only 2013/14 being close.
Each of the most recent seven campaigns has seen at least 30 goals on the final day, with last season's 39 being the best. It included four matches with five or more goals.
This usually coincides with a lower-than-average number of clean sheets, although not on four out of the 12 occasions.
HIGH-SCORING MATCHES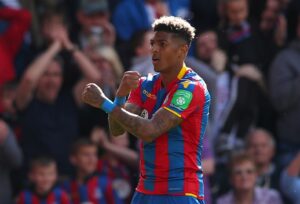 These are the games with at least six goals scored.
Manchester United 4-2 Blackpool – 2010/11
Newcastle United 3-3 West Bromwich Albion – 2010/11
West Bromwich Albion 5-5 Manchester United – 2012/13
West Ham United 4-2 Reading – 2012/13
Leicester City 5-1 Queens Park Rangers – 2014/15
Stoke City 6-1 Liverpool – 2014/15
Newcastle United 5-1 Tottenham Hotspur – 2015/16
Chelsea 5-1 Sunderland – 2016/17
Hull City 1-7 Tottenham Hotspur – 2016/17
Tottenham Hotspur 5-4 Leicester City – 2017/18
Crystal Palace 5-3 Bournemouth – 2018/19
Leicester City 2-4 Tottenham Hostpur – 2020/21
Arsenal 5-1 Everton – 2021/22
One of the most memorable fixtures is surely Sir Alex Ferguson's final match as Manchester United manager, where an epic 5-5 draw at West Bromwich Albion took place.
Additionally, Spurs excel in these goal-fests, as last season's 5-0 win at Norwich City took them to 40 goals from the seven most recent conclusions.
FPL managers will also recall some big individual scores, such as Harry Kane's (£11.4m) 17-point return when netting a 2016/17 hat-trick at Hull City. The England captain has nine final-day goals for Spurs.
Who can forget Kevin De Bruyne (£12.2m) bringing in two goals, an assist and 19 points during Manchester City's 5-0 closer of 2019/20? Or left-back Patrick van Aanholt delivering the goods at both ends for an 18-point haul in 2017/18?
GAMEWEEK 38 FIXTURES
Of course, it's too early to determine which teams are 'on the beach' and which have final-day drama on the way.
With the above data, it's natural to first look at Spurs – the fixture computer is coincidently sending them to face a Leeds United defence that has just conceded at least four times on three separate April occasions.

Elsewhere, both Leicester City v West Ham United and Southampton v Liverpool have the potential for lots of goals, whilst Man United v Fulham could have an end-of-season vibe where both have secured their targets and have no reason to defend.
Once Gameweek 37 is over with, the vibes will start calling louder to FPL managers. By rolling over a free transfer, a lot of fun can take place with two moves in hand.