Manchester City's third summer signing is 21-year-old Jeremy Doku (£6.5m), one of Europe's most exciting young wingers.
With the departures of Riyad Mahrez and Ilkay Gundogan compounded by Kevin De Bruyne's (£10.3m) months-long injury, more bodies are needed for Pep Guardiola.
Both Phil Foden (£7.6m) and Julian Alvarez (£6.6m) were popular purchases for Gameweek 3 but Doku's arrival and the rumours linking City with another midfield purchase could already cast doubt on this duo's starting line-up security.
So can the £55.4m Belgian international make an immediate Fantasy Premier League (FPL) impact?
We'll attempt to answer that question below.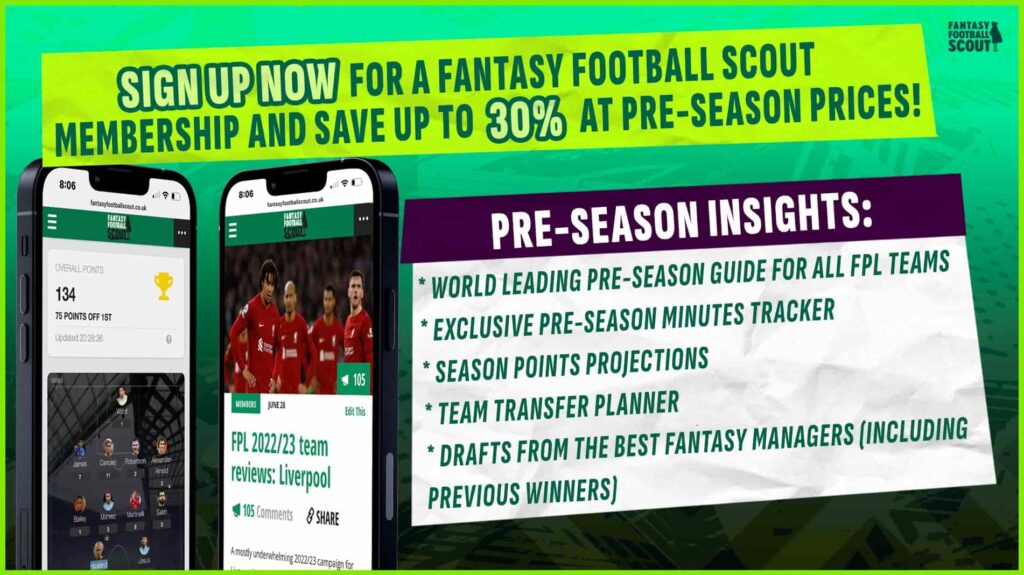 ---
THE HISTORY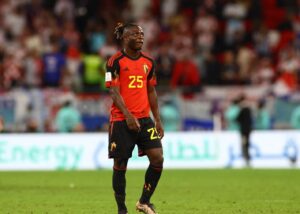 When aged 15, Liverpool invited Doku and his family over in the hope of signing this exciting prospect for pennies from Anderlecht. They rolled out the red carpet, with names like Jurgen Klopp, Steven Gerrard and Georginio Wijnaldum dropping by for a chat.
Yet it was a discussion with Sadio Mane – whom Klopp saw Doku succeeding – that pushed the youngster towards a decision. Not to join Liverpool but to stay at a club renowned for developing young stars, knowing his time would come.
Indeed, one of these star Anderlecht graduates, Romelu Lukaku (£6.9m), even created a 90-second video to encourage Doku's signing of a professional contract. A sensible outcome, considering it was later in 2018 when the 16-and-a-half prodigy made his Les Mauves debut.
| | | | | | |
| --- | --- | --- | --- | --- | --- |
| Season | Team | Division | Starts (subs) | Goals | Assists |
| 2022/23 | Rennes | Ligue 1 | 13 (16) | 6 | 2 |
| 2021/22 | Rennes | Ligue 1 | 4 (10) | 1 | 2 |
| 2020/21 | Rennes | Ligue 1 | 26 (4) | 2 | 3 |
| 2020/21 | Anderlecht | Jupiler Pro League | 7 (0) | 2 | 4 |
| 2019/20 | Anderlecht | Jupiler Pro League | 14 (7) | 3 | 3 |
---
Another Anderlecht legend with Premier League credentials, former Man City captain Vincent Kompany, soon became player-manager and quickly noticed the talent at his disposal. He let Doku blossom to the point where the 18-year-old was ready to progress further by joining another side known for youth development, Rennes, in a club-record €26m move.
Quickly thrown into Champions League action, his second season and first half of 2022/23 were decimated by various muscular injuries.
Such a stop-start scenario resulted in an unimpressive 12 goals and 10 assists from 92 appearances in all competitions. But, beyond the numbers, Doku had already convinced Pep Guardiola of the potential he brings. He's ready for the next step.
Meanwhile, Roberto Martinez handed him an international debut shortly after turning 18. He stole the show versus Italy in the Euro 2020 quarter-final by winning a penalty and completing eight dribbles – an all-time record for teenagers at the European Championships.
---
PLAYING STYLE
Dribbling is his specialty. Nicknamed 'The Belgian Flash', Doku has been called "nimble" and "a diamond in the rough" by De Bruyne.
Furthermore, his pace is frightening. In Doku's first Rennes season, he completed 110 dribbles – the most by any under-23 player in Europe's top five leagues. This included 12 successful ones in a match against Bordeaux that beat a Ligue 1 record previously held by Neymar. He then replicated this dozen in February 2023 versus Toulouse.
One big supporter is Kylian Mbappe.
"Recently, I was speaking with my father about a player who impressed me because of his speed qualities – that is Doku, at Rennes. In five years as a professional, I have never seen someone from a standing start demonstrate so much power." – Kylian Mbappe
He's referring to Doku's specialist move, where he slows things down with the opposing defender before bursting past with incredible acceleration.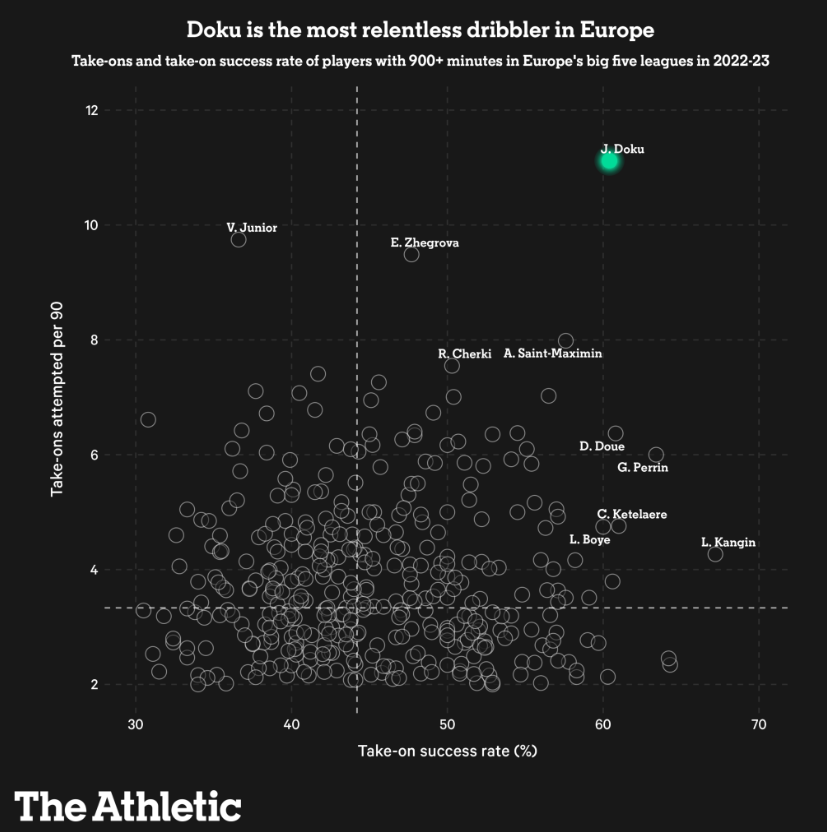 According to The Athletic, Doku was last season's best by far when it came to combining both the quantity and quality of dribbles (see above).
With lots of shoulder drops and stepovers, only two players recorded more than his 96 successful take-ons throughout 2022/23's top five leagues. Keeping company with Vinicius Junior (112) and Lionel Messi (103) isn't a bad place to be.
Whilst raw in other areas such as goalscoring and defensive work, the foundations are there for a thrilling, elite-level player.
One man who should know about attacking devastation is Martinez's former Belgium assistant Thierry Henry.
"When you're one-on-one with him, there's only one thing left to do — pray." – Thierry Henry
---
WHERE JEREMY DOKU FITS IN AT MAN CITY



VIDEO LATEST