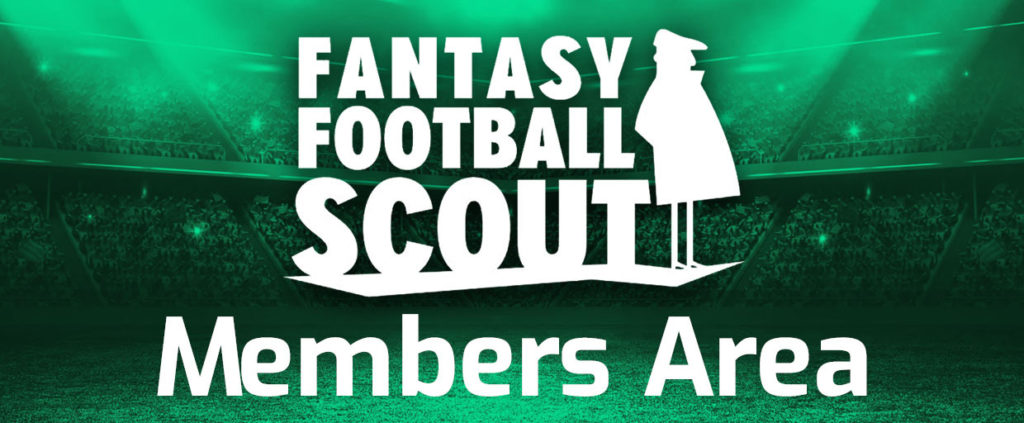 Managing styles can vary dramatically and it is up to you to discover your own method for choosing which players should come into, or leave your team, and when.
The most successful managers will, more often than not, look at the stats.
We can think of stats in terms of two different types. The first being outcome based stats. These include data such as goals scored, assists, clean sheets etc.
This type of stat tells us what has already happened, but it may not be as good at telling us what could happen in the future, and the key to succeeding at FPL is to bring in players before they hit form, not after.
This is where 'underlying stats' come in. Underlying stats is the data behind the outcome, and can include shots in the box, big chances, shots on target, chances created and much more.
Click here for details on how to become a member and see the underlying stats for yourself.
As a new member, where should you start?
As each FPL manager only receives one Free Transfer each gameweek, it is important to look ahead and identify potential players you may want to bring into your team, and players you may wish to sell. Fantasy Football Scout's "Season Ticker" is perfect for this.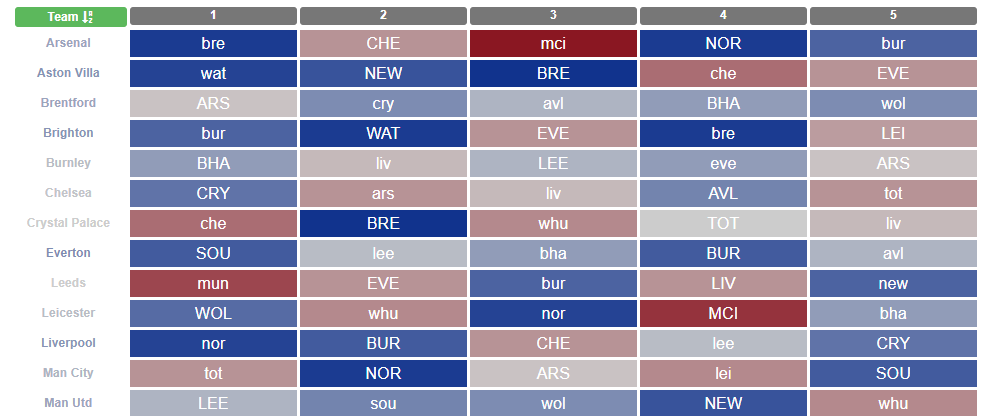 Struggling to work out who to start? Our "Rate My Team" tool will search up your team and work out who to bench and who to captain, plus allow you to plan out future transfers by looking up each player's expected points.
---
How-to guides for the Member's area
For a full explanation of how to use each of our tools, check out the dedicated "How-to" guides below.
How to use Rate my Team and Projections
How to use the comparison tool
How to use player / team stats and player / team profiles
---
Member's Area FAQ
Sharing Members Area data
In most cases, sharing Members data is not allowed.

Since it is behind a paywall, distributing this data publicly is against our policy. However, we allow the sharing of very small amounts of data on site, social media or in online podcast / videos as long as Fantasy Football Scout are correctly accredited.

Data can be shared on the Fantasy Football Scout site as long as it's within a "Members Only" comment. If you want a Members only comment, contact either Geoff at geoff@fantasyfootballscout.co.uk or Ted at ted@fantasyfootballscout.co.uk and they will sort this.
Common issues
Why can't I see myself in the Hall of Fame?
To be added to the Hall of Fame (HoF), you must be in either the main Fantasy Football Scout league or the Members league.

If you've only just joined one of these leagues, it will take until the next HoF update for you to be added – this can be a couple of weeks.
Why can't I see any heatmaps?
A known issue is present where ad-block plugins disable heatmaps and interactive pitch overlays. To stop this happening, we ask you to whitelist the Members Area page in your adblock plugin.

We aim to have a better fix organised for the future.
How to get support from Fantasy Football Scout
To report bugs or request help with any issues or questions, please email support@fantasyfootballscout.co.uk
Members Area abbreviations
xG – Expected Goals – Defined by Opta as a measure of the quality of a shot based on several variables such as assist type, shot angle and distance from goal. Adding up a player or team's expected goals can give us an indication of how many goals a player or team should have scored on average, given their opportunities.
xA – Expected Assists – Defined by Opta as a measure of the likelihood that a given pass will become a goal assist. It considers several factors including the type of pass, pass end-point and length of pass. Adding up a player or team's expected assists gives us an indication of how many assists a player or team should have had based on their build-up and attacking play.
xGI – Expected Goal Involvement – The sum of a player's or team's xG and xA. It's a measure for the number of attacking returns that the player/team "should have had".
CBI – Clearances, Blocks and Interceptions – A defensive measure that is the total sum of a player's clearances, blocks and interceptions.
KPI – Key Performance Indicators – KPIs gauge the frequency of a number of key statistics. Managers can compare different time frames to assess whether players have quickened their minutes per shot or key pass, for example, or suffered a downturn in performance.
ICT Index – Influence, Creativity and Threat Index – A combination of three scores – Influence, Creativity and Threat – which helps determine a player's overall Fantasy potential.
Influence – Evaluates the degree to which a player has made an impact. This could be actions that directly affect the outcome (such as goals or assists) but also indirect actions such as defensive contributions.
Creativity – A measure of a player's chance creation, pinpointing their likelihood of earning assists. This analyses frequency of passing and crossing and also considers pitch location and quality of the final ball.
Threat – A measure of a player's goal threat and their prospects of scoring. While the controlling factor is shots on goal, the location of the attempt is also very significant.
Goal involvement – The percentage of goals a player is involved in while they are on the pitch.
Big Chance – A big chance is defined by Opta as: "A situation where a player should reasonably be expected to score, usually in a one on one scenario or from very close range when the ball has a clear path to goal and there is low to moderate pressure on the shooter. Penalties are always considered big chances."
BPS – Bonus Point System – The system used by FPL to decide bonus points, where players receive positive BPS for good contributions (for example scoring, creating a big chance or winning tackles) and negative BPS for bad contributions (conceding a penalty, shooting off target or being caught offside).
BBPS – Baseline BPS – Baseline BPS is a player's BPS score minus all major point-scoring contributions. Therefore: Goals scored BPS, Clean sheet BPS and Assists BPS would be subtracted, plus the BPS lost for yellow cards, red cards, own goals or missed penalties added back. This can be used as a good indicator for a player's influence in a game outside of just the involvements that made easy to see FPL impacts.
Key pass – A pass that leads to a shot, used in BPS calculations.
Recovery – Either where a player recovers the ball in a situation where neither their team nor the opponents have possession or where the ball has been played directly to him by an opponent. If not played directly to the player, it counts as an interception.