Ryan Fraser (£6.4m) is the seventh player to be nominated into our Team of the Season.
It was a campaign to remember for the budget Bournemouth asset, as no Fantasy Premier League midfielder or forward with a starting price under £7.5m scored more points than the Scottish winger (181).
Fraser recorded more assists (14) than he had managed in his previous two seasons combined and only two Premier League players, Eden Hazard (£11.0m) and Raheem Sterling (£11.7m), supplied more goals than the Scotland international in 2018/19.
Fraser himself scored on seven occasions, which represented his best-ever tally in a single season.
The Cherries' winger was the third-most popular midfielder in our poll, gaining 16.07% of the vote:
---
| | | |
| --- | --- | --- |
| Player | Number of votes | Share of vote |
| Sadio Mane | 1,066 | 19.73% |
| Raheem Sterling | 1,054 | 19.51% |
| Ryan Fraser | 868 | 16.07% |
| Mohamed Salah | 833 | 15.42% |
| Eden Hazard | 656 | 12.14% |
| Son Heung-min | 353 | 6.53% |
| Diogo Jota | 229 | 4.24% |
| Gylfi Sigurdsson | 121 | 2.24% |
| Luka Milivojevic | 118 | 2.18% |
| Richarlison | 58 | 1.07% |
| Paul Pogba | 47 | 0.87% |
---
The Statistics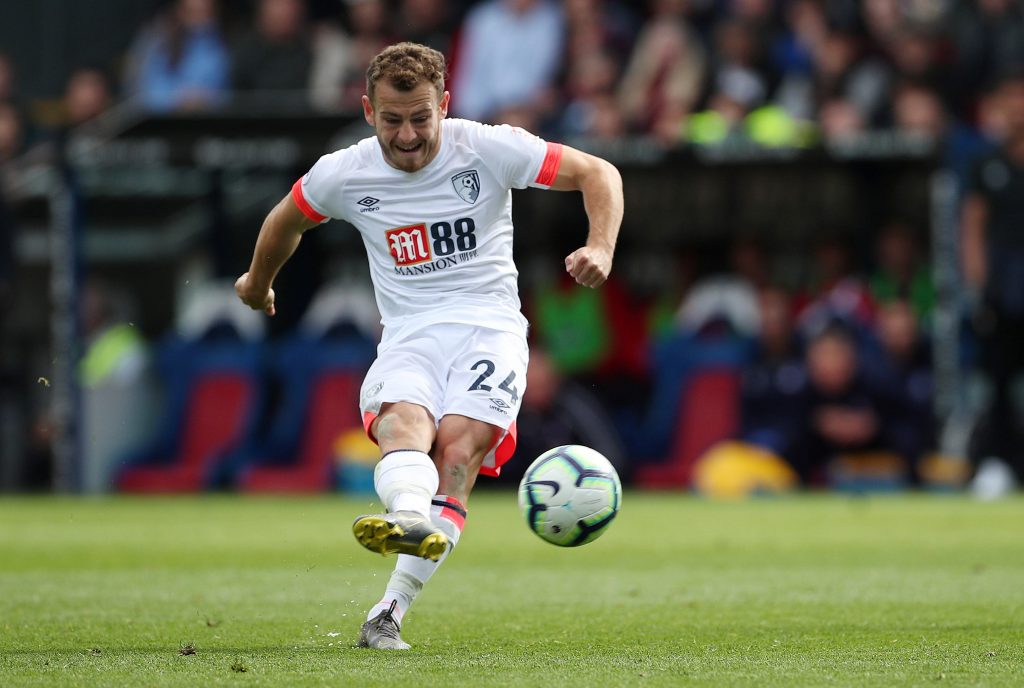 A total of 21 attacking returns couldn't be bettered by any FPL midfielder with a starting price under £8.0m.
Bournemouth's diminutive winger began the season at £5.5m and, although no other Fantasy midfielder experienced as big a net price rise over the course of 2018/19, Fraser was, at £6.4m, still comfortably the best-value player in his position based on points per million spent (28.3).
No midfielder or forward who started off the season under £6.0m could better his average number of points per match (4.76), either.
As we'll discuss in our season recap in the section below, there were some lean spells throughout 2018/19 and Fraser blanked in 25 of his 38 appearances.
| | | |
| --- | --- | --- |
| | Home | Away |
| Total points | 95 | 86 |
| % of points | 52.49% | 47.51% |
| Points per match | 5.00 | 4.53 |
| Double-digit hauls | 4 | 3 |
| Blanks | 13/19 | 12/19 |
There wasn't a massive disparity between Fraser's returns at the Vitality and those on his travels, with the Scotsman's average number of points per match higher on home soil but his blanks fewer on the road.
Fraser actually registered more attacking returns (11) away from home this season, having scored on two occasions and recorded nine assists on the road.
The Scotland international scored five goals and set up the same number at the Vitality.
Two-thirds of Fraser's attacking returns were assists and it was his creativity that marked him out as a cut-price gem all season.
Hazard and James Maddison (£6.6m) were the only two players to register more key passes than Fraser in 2018/19 but no FPL asset came close to matching the Bournemouth man for big chances created (28).
Indeed, no Premier League player has supplied so many clear-cut opportunities in a single season since Mesut Ozil (£7.9m) in 2015/16 (the German midfielder also registering 28 big chances created that year).
Fraser's role at set plays is a big part of his appeal and he ranked fourth among FPL assets for corners taken in 2018/19 (116).
He was as much of a threat away from dead-ball situations, though, and only two FPL assets registered more crosses from open play (143) than the Scotland winger last season.
As the FPL returns suggest, Fraser wasn't as much of a goal threat himself.
Twenty-eight Fantasy midfielders had more attempts on goal than the Scottish winger last season, with the same number being presented with more big chances.
Fraser's total of 103 penalty box touches was beaten by 23 other players in his Fantasy position.
Season Recap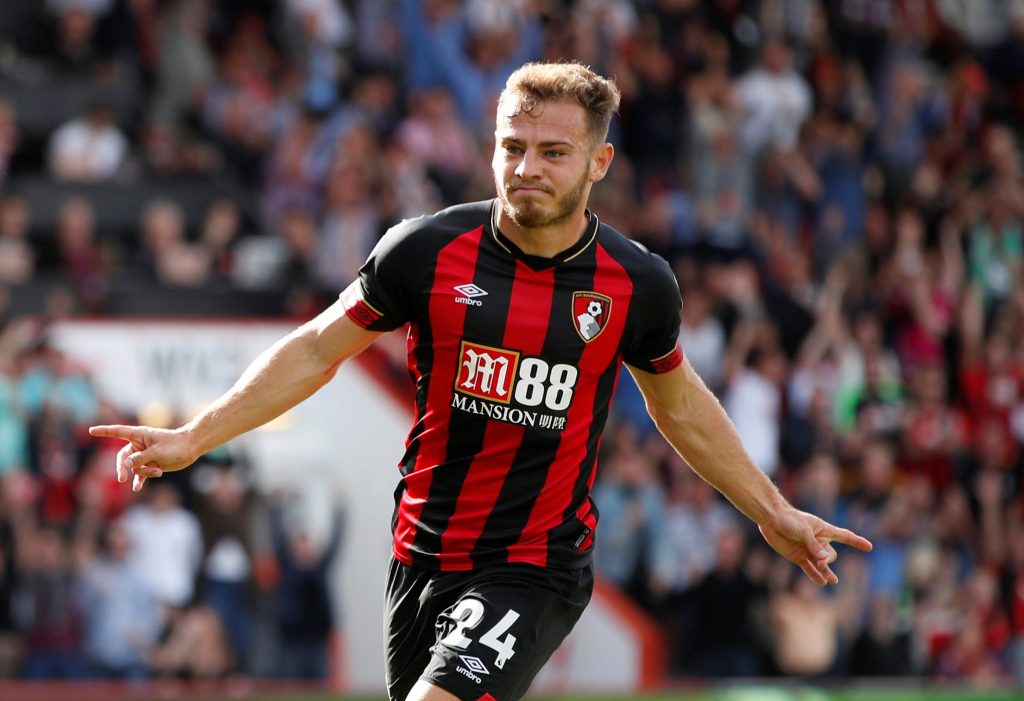 Fraser started 2018/19 in a positive fashion and his goal (plus three bonus points) against Cardiff City on the opening weekend helped him to the first of seven double-digit hauls.
His biggest score of the season arrived in Gameweek 5 as Fraser scored two goals and set up another in Bournemouth's 4-2 win over Leicester City on the south coast.
There were then four successive blanks at home before Fraser's 12-point haul against Huddersfield Town at the Vitality in Gameweek 15 but the diminutive Scotsman had kept things ticking over on the road, recording five assists in his first six away appearances.
Fraser never went more than two Gameweeks without an attacking return in the first half of 2018/19.
The same couldn't be said after Gameweek 19, however.
Fraser kicked off 2019 in style with a 12-point return against Watford but the budget midfielder was to then blank in 11 of his next 12 appearances, only breaking that wretched sequence with another double-digit haul against Huddersfield in Gameweek 30.
The Bournemouth winger ended the season with one goal and four assists in his final five appearances, a 16-point haul against Brighton representing his best single Gameweek return this calendar year.
Seven straight blanks at home from January to April was a source of frustration for any Fantasy managers who kept hold of Fraser and, after that six-goal thriller against the Hornets in Gameweek 21, the winger's sole contribution at the Vitality was an assist and three bonus points in the 1-0 win over Spurs in Gameweek 37.
Ownership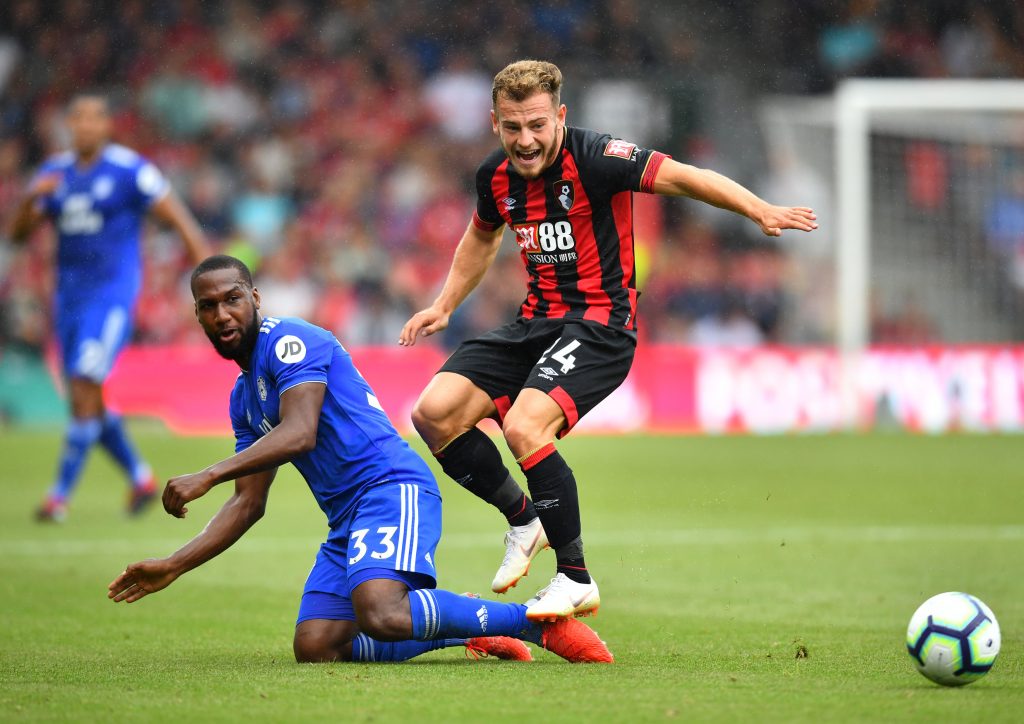 Fraser sat in around 1% of FPL teams at the start of 2018/19, with 57,385 managers having drafted the Scottish winger into their squads ahead of Gameweek 1.
The Bournemouth wide-man's early-season heroics led to a surge in demand for his services, with Fraser's ownership passing the one-million mark ahead of Gameweek 7 and never again dropping below seven digits.
The consistent returns in the first half of the season saw his ownership reach its peak in Gameweek 17, with around 1.79 million Fantasy managers owning the budget FPL midfielder when Bournemouth took on Wolves at Molineux.
Fraser's ownership had steadily increased in all bar three Gameweeks up until that point.
There was a degree of desertion over Christmas and that exodus continued slowly into 2019, with around 500,000 managers jumping ship between Gameweeks 18 and 29 as Fraser's attacking returns dried up.
A late-season revival of interest saw his ownership inch past the 1.5-million mark and Fraser's price ended at a season-high of £6.4m, having rapidly reached £6.0m by Gameweek 8.
The Prospects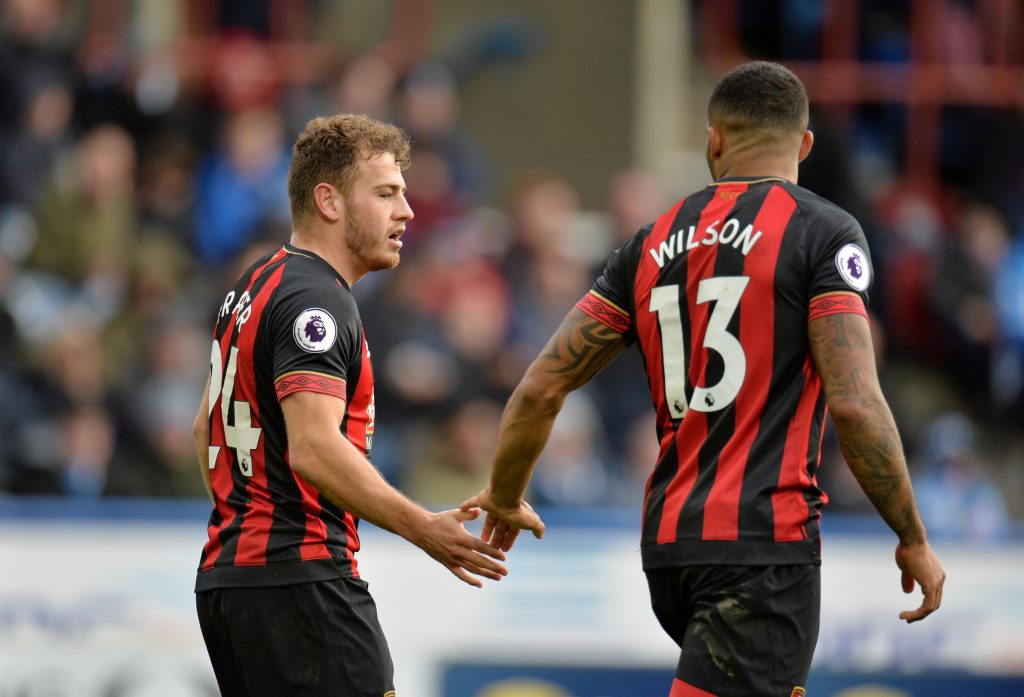 As has been the case with most of the players featured in these Team of the Season articles, Fraser will inevitably be handed a price rise in FPL in 2019/20.
It would be a major surprise to see him anything below £7.0m, given that was Pascal Gross's (£6.7m) price at the start of this season after his 164 points in 2017/18 (Gross had been priced up at £5.5m at the start of his first campaign in English football).
Even if Fraser had replicated the season he just had while remaining priced at £7.0m, he would still have been the best-value FPL midfielder of 2018/19 based on points per million spent.
There has been much talk surrounding Fraser's future of late, with Arsenal supposedly linked with a move for the pint-sized winger.
An interesting scenario for Fantasy managers would perhaps be for Fraser to be priced up at £7.0m/£7.5m in FPL upon the game's release and then seal a transfer to a "big six" club later in the summer, although security of starts would, of course, be more of an issue were he to be snapped up by one of the elite half-dozen teams.
Unai Emery's rotation policy at the end of 2018/19 was enough for many to stay clear of Arsenal assets and, in that side, Fraser would surely not be able to match the 35 league starts he was afforded by Eddie Howe this season.
Should Fraser stay at Bournemouth then Fantasy managers can perhaps again look to target the Scottish winger when the Cherries' fixtures ease up: Bournemouth lost ten of their 12 matches against the "big six" last season and, as the below table shows, Fraser had very little to show for his efforts against the top half-dozen clubs.
| | | |
| --- | --- | --- |
| | v rest of PL | v Big Six |
| Goals | 7 | 0 |
| Assists | 13 | 1 |
| Total points | 150 | 31 |
| Points per match | 5.77 | 2.58 |
| Double-digit hauls | 7 | 0 |
| Blanks | 14/26 | 11/12 |
Fraser's form in the second half of the season was something of an issue and he blanked in 13 of his final 17 appearances.
That may simply have been a regression to the norm, of course: Fraser's expected goal involvement delta in Gameweeks 22-38 was -0.48, having been +6.48 in the first 21 Gameweeks of the campaign (Hazard was the only midfielder to be overachieving on a grander scale in this time).
It would also be difficult to see Fraser matching his tally of 28 big chances created, a phenomenal total that no-one has beaten in our eight years of recorded statistics.
If Fraser stays on the south coast – and it's a big if – then a fit and firing Callum Wilson (£6.9m) could be the key to further returns.
Twelve of Fraser's 21 attacking returns involved Wilson, with the Scotland international having been set up to score by the Cherries' striker on five occasions and returning the favour in a further seven instances.
As the table below shows, Fraser's record with Wilson in the side hints at how important the latter is to the Scottish winger's form (there are some disclaimers, admittedly, given that most of the matches Wilson didn't start in were games involving top ten clubs):
| | | |
| --- | --- | --- |
| | with Wilson in starting XI | without Wilson in starting XI |
| Goals | 7 | 0 |
| Assists | 13 | 0 |
| Total points | 156 | 20 |
| Points per match | 5.77 | 2.22 |
| Double-digit hauls | 7 | 0 |
| Blanks | 15/27 | 9/9 |
*Fraser's appearances in Gameweeks 18 and 20 have both been discounted as he played less than half an hour in each game as a substitute, although he did claim an assist off the bench in the first of those two matches.