The final poll for our end-of-season awards has been launched.
We're asking you to vote for your favourite Fantasy forwards of 2018/19.
In this article, we'll be presenting the cases for the six names on our shortlist and looking at anything we learned from these strikers ahead of next season.
You can cast your vote at the bottom of this article or by accessing the widget on the sidebar of our homepage.
Overall points, reliability, price and value are all factors to consider when casting your vote.
Before getting underway, we'll reflect on the two strikers who made our Team of the Season at the end of 2017/18 – neither of whom are in the running this year.
---
2017/18 Fantasy Football Scout Team of the Season Review
Goalkeeper: David de Gea
Defenders: Nicolas Otamendi, Cesar Azpilicueta, Andrew Robertson
Midfielders: Mohamed Salah, Raheem Sterling, Kevin de Bruyne, Christian Eriksen, Pascal Groß
Forwards: Harry Kane, Roberto Firmino
---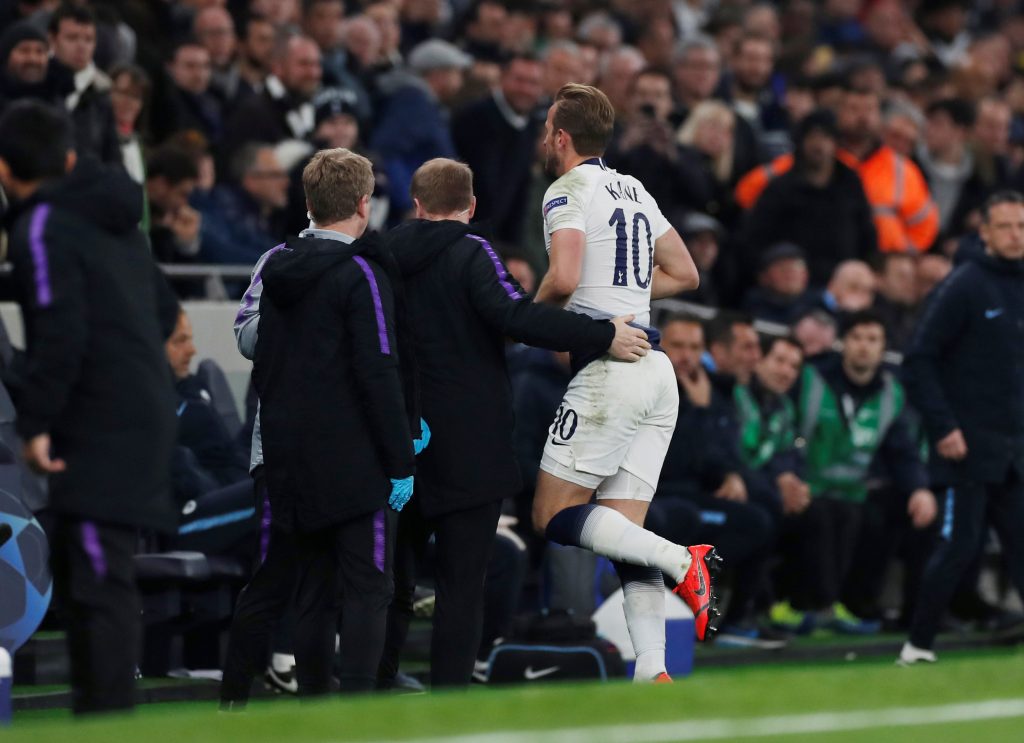 Both Harry Kane (£12.6m) and Roberto Firmino (£9.3m) ended 2018/19 on 160 points in FPL, enough for them to finish joint-seventh in the list of top-scoring forwards.
A total of 23 attacking returns (17 goals, six assists) made this Kane's least-productive season since 2013/14, while Firmino ended up scoring 21 points fewer than he did in 2017/18.
Injuries played their part, of course, especially in Kane's case.
The England striker was sidelined from Gameweeks 23 to 26 with an ankle injury and his domestic season was curtailed ahead of Gameweek 34 when he sustained ligament damage in the Champions League quarter-final tie against Manchester City.
In actual fact, Kane finished the season with the second-best points-per-match average (5.71) among FPL forwards.
That wasn't too far away from his average number of points per match (5.86) in 2017/18.
Kane averaged a chance every 23.8 minutes and a goal every 142.8 minutes in 2018/19, which was considerably down on his performance in the preceding season: the Spurs striker had minutes-per-chance and minutes-per-goal averages of 16.8 and 102.8 in 2017/18.
Kane's rate of penalty box touches, shots in the box, big chances and efforts on target all fell, too, although his minutes-per-key-pass average improved from 93 to 81.
Cost is obviously a big deterrent when it comes to Kane: 24 FPL forwards represented better value for money last season based on points per million spent (12.7 in Kane's case).
One of the things we Fantasy managers ask of our premium attacking options is reliable and preferably explosive returns on their own turf, given that the captain's armband is often handed to a big-hitter with a home fixture.
Kane arguably fell below the standard last season, returning just one double-digit haul at home (12 points v Southampton in Gameweek 12).
The Spurs man also blanked in five of his 12 league appearances at home, averaging only 4.83 points per match at Wembley/the Tottenham Hotspur Stadium.
It will be interesting to see how many Fantasy managers draft Kane into their sides from the off in 2019/20, given the popularity of premium defenders and midfielders towards the back-end of last season.
If he can settle into Spurs' new stadium and maintain his output on the road (there were four double-digit hauls in away fixtures last season) then Kane may once again re-enter the Fantasy radar – a restful summer (Champions League and Nations League aside) may help his prospects, particularly as several other premium options are in Copa America or Africa Cup of Nations action in June/July.
Firmino will be one of those players, fitness permitting.
The Brazilian striker hasn't quite had the same bad luck with injuries as Kane but a niggling muscle problem meant he missed Liverpool's last three league fixtures and an ankle issue affected his pitch-time in Gameweeks 27 to 29.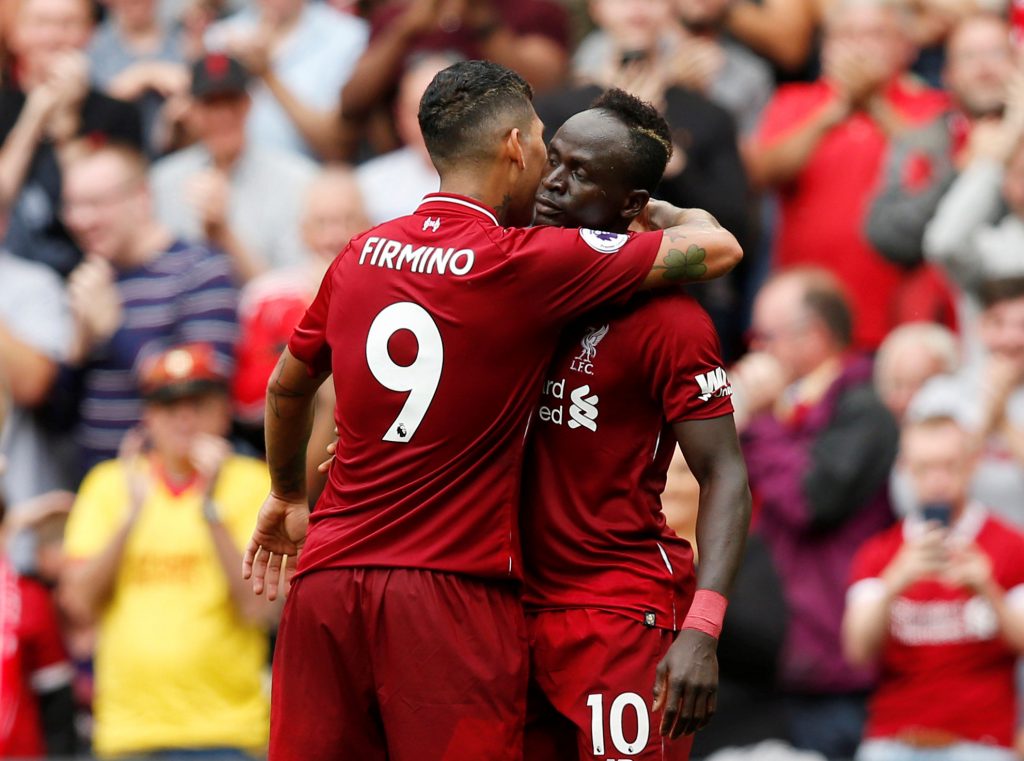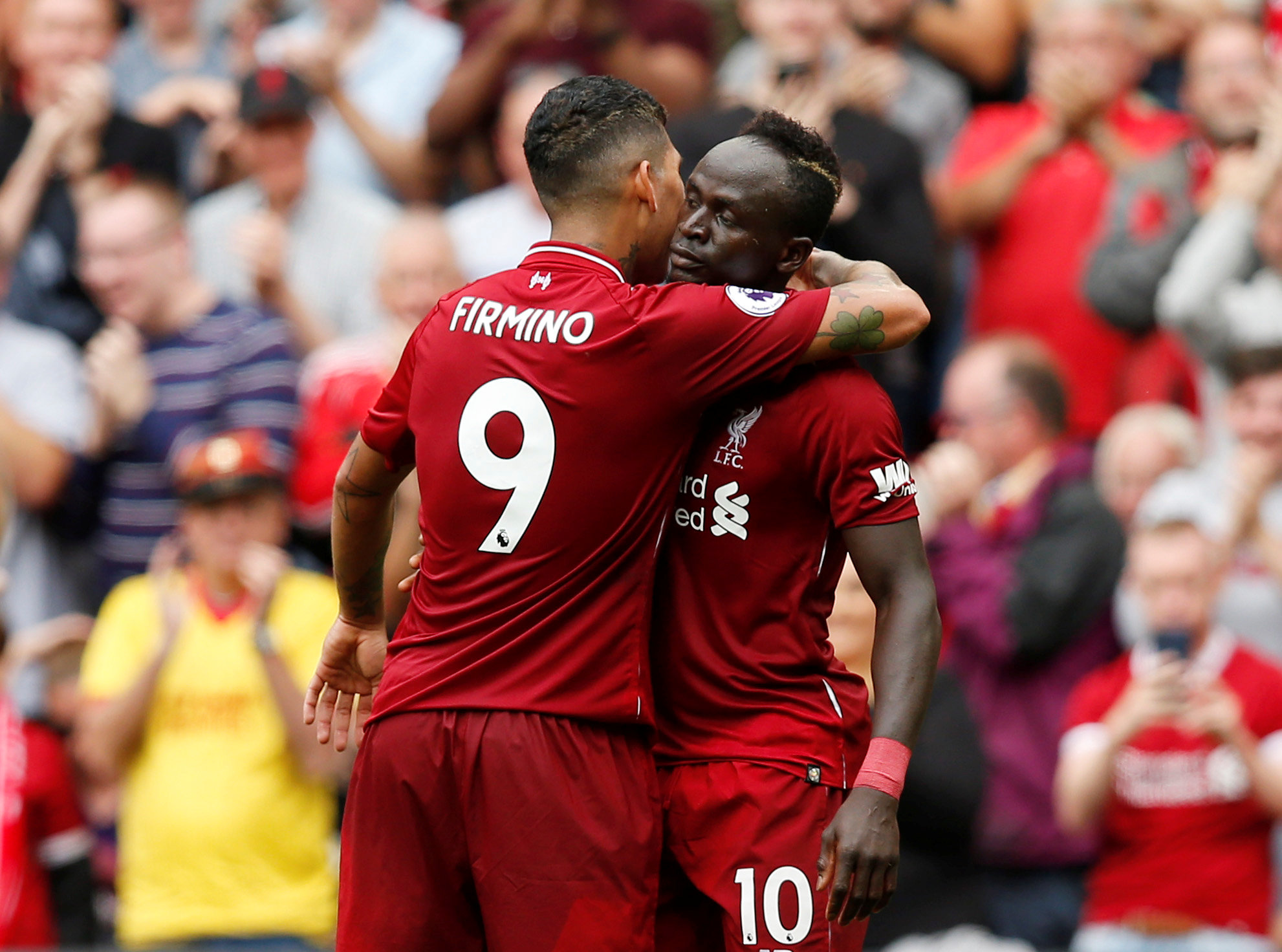 Firmino offered better value for money than Kane but his rate of 17.2 points per million spent was inferior to the averages recorded by the likes of Jamie Vardy (19.3) and Alexandre Lacazette (17.7) in a similar price bracket.
Seven strikers (Kane and the six forwards on this poll shortlist) had better points-per-match averages than Firmino (4.71) in 2018/19.
The Brazil international averaged 4.89 points per match in 2017/18, so, much like Kane, there wasn't a huge drop-off in performance from the campaign in which he was voted into our Team of the Season.
Firmino's minutes-per-shot average deteriorated only slightly from last season (33 to 34.9) and he actually had, on average, more big chances and shots in the box per appearance than he did in 2017/18.
The Brazilian's minutes-per-key-pass average was worse, however (61 v 49 in 2017/18).
There were lean spells throughout the season (a barren run from Gameweeks 6 to 12 being the nadir) but Firmino's slight fall from popularity was as much to do with the form of his Liverpool teammates in defence and midfield as anything else.
With Trent Alexander-Arnold (£5.8m), Andrew Robertson (£6.7m), Virgil van Dijk (£6.7m), Sadio Mane (£10.3m) and Mohamed Salah (£13.2m) in such high demand at the back-end of 2018/19 and indeed possibly going into the new season, it may be that Firmino will be a differential Fantasy route into the Liverpool side in 2019/20.
---
Having discussed the fortunes of the two forwards from our 2017/18 Team of the Season, we now turn our attention to this year's nominees.
---
Sergio Aguero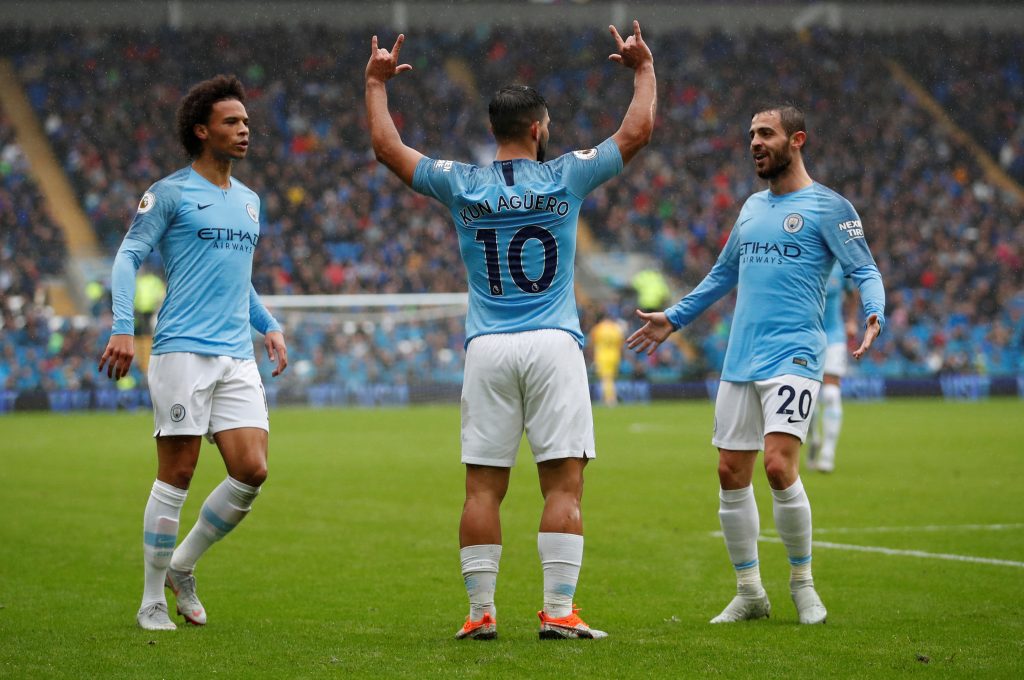 It's a rare thing for Sergio Aguero (£12.0m) not to be mentioned in our end-of-season awards articles.
Aguero made our Team of the Season in 2014/15 and 2015/16 and was on the candidate shortlist in the two campaigns after that.
The season just gone saw the Manchester City striker break the 20-goal barrier for the fifth year in a row, with his total of 201 points representing his best FPL season since 2014/15.
It wasn't just goals, either, with Aguero's 11 assists being his joint-highest total since joining City in 2011.
Given his lofty price tag in FPL, the Argentinean striker is never going to match the value for money offered by the two mid-price forwards in this article.
No Fantasy striker averaged more points per match than Aguero (6.1) in 2018/19, however, with the City attacker being the only FPL forward to score at a rate of six points per game or higher.
Aguero was a Fantasy manager's dream when it came to the reliability of returns on his own turf, a desirable quality for those who regularly hand the armband to a heavy-hitter with a home fixture.
The Argentina international started 14 league matches at the Etihad in 2018/19 and blanked in only one of them (the Gameweek 37 match against Leicester).
There were fewer attacking returns away from home, however – only nine in all (six goals, three assists).
A major takeaway point from last season was just how "nailed" Aguero was.
When fully fit (we're not counting the comeback match against Palace in Gameweek 18), Aguero started 31 of City's 32 Premier League fixtures.
Gabriel Jesus (£9.9m) would appear to have much to do to force his way back into Pep Guardiola's Premier League plans and to give Fantasy managers serious concern about Aguero's security of starts in 2019/20 as a result.
Pierre-Emerick Aubameyang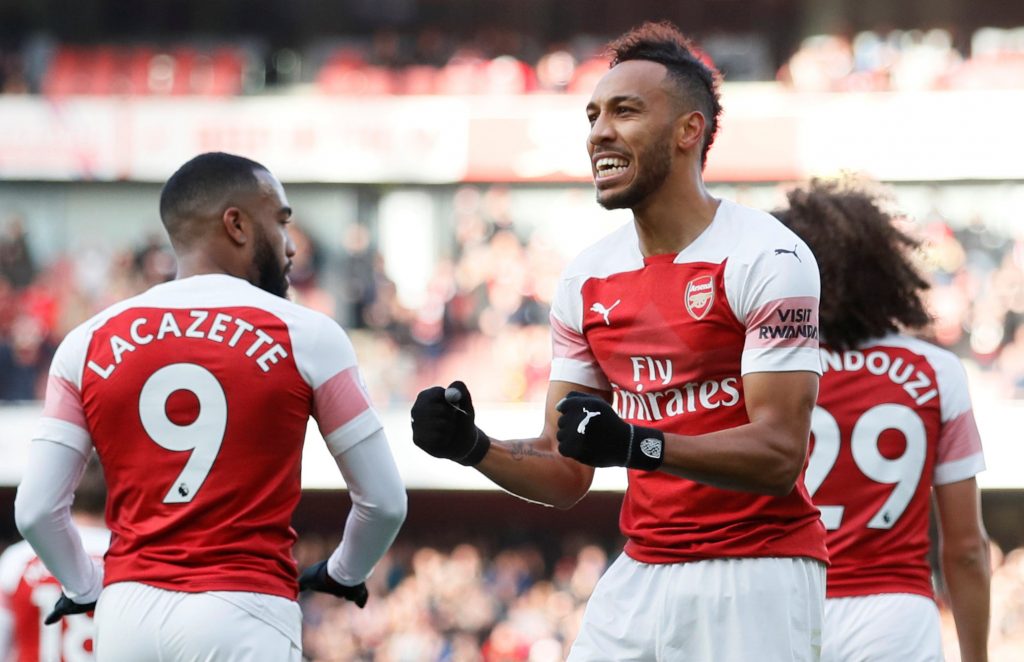 Owned by just 3.74% of the top 10,000 FPL managers in Gameweek 38, Pierre-Emerick Aubameyang (£10.8m) didn't really have the Fantasy following that his consistent attacking returns warranted.
There were reasons for that, of course.
Price was an obvious deterrent, with the Gabonese striker starting off at £11.0m and rising to £11.5m midway through the season.
Unai Emery's rotation roulette, Arsenal's progression to the latter stages of the UEFA Europa League and Aubameyang's springtime sinus problems also meant that starts were hard to predict in the final third of 2018/19, which is something Fantasy managers could do without given the hefty cost.
The Gunners' striker failed to start in six of Arsenal's final 13 league fixtures.
The fact that Aubameyang still finished off as the top-scoring FPL forward of last season – and as a co-winner of the Golden Boot – in spite of the negatives is a testament to his clinical streak in front of goal.
The Gabon international's goal conversion rate of 23.4% was the second-best among FPL forwards who were regular starters.
Even when dropped to the bench, Aubameyang proved he could still wreak havoc as a substitute: the Arsenal striker registered double-digit hauls against Fulham and Leicester in October despite being reduced to only 30-minute cameos in each fixture.
The quality of Aubameyang's opportunities marked him out, with no striker having more "big chances" last season.
No FPL forward gained as many bonus points (32), while only Kane and Aguero had better points-per-match averages than Aubameyang (5.69).
Of the FPL forwards who cost more than £9.0m, Aubameyang also offered the best value for money, returning 19.0 points per million spent.
Raul Jimenez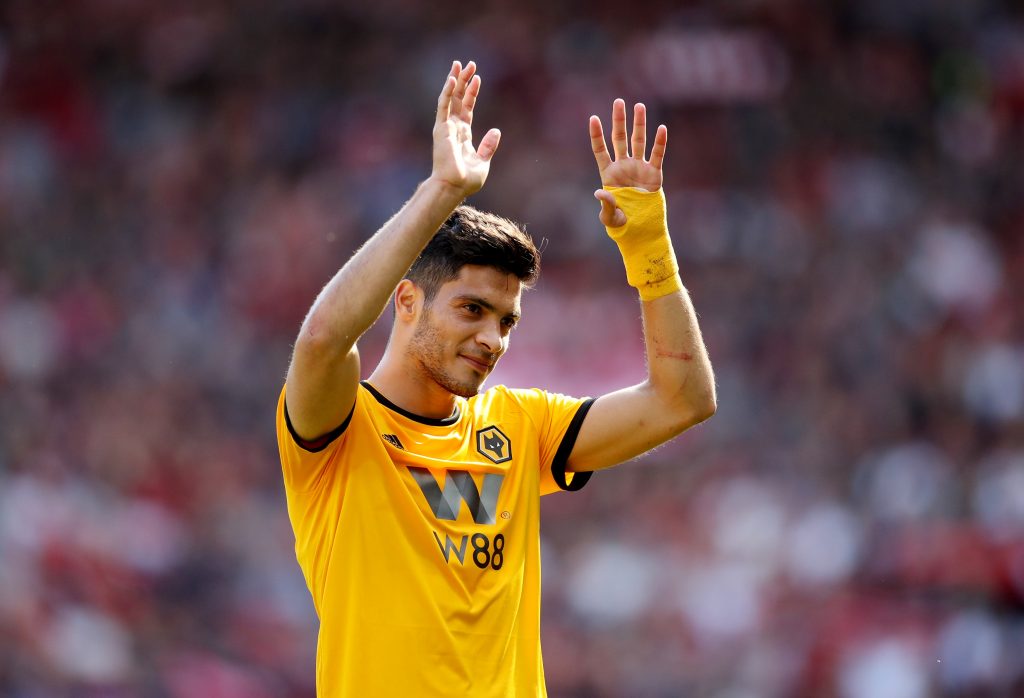 Without wanting to influence the vote in any way, it would be a major shock if Raul Jimenez (£6.9m) didn't end up as one of the two forwards in our 2018/19 Team of the Season.
The Mexico international already has a lead in our poll, having been nominated by XX% of site users at the time of writing.
No FPL asset rose higher from their initial starting price than Jimenez last season, with the Wolves striker having initially been priced up at a bargain £5.5m.
Even accounting for his end-of-season price of £6.9m, Jimenez was still the best-value FPL forward of 2018/19 based on points per million spent (26.2).
Jimenez registered the same number of attacking returns (23) as premium pair Kane and Jamie Vardy (£9.0m), while 31 bonus points was a tally that only two outfield players could beat.
Jimenez finished 2018/19 as the third-highest-scoring FPL forward behind Aubameyang and Aguero, who both started the season £5.5m more expensive than the budget Wolves striker.
The Mexico international never went more than three matches without an attacking return and a run from Gameweeks 4 to 17 saw him blank on only four occasions.
The former Benfica forward was no flat-track bully, either, picking up goals and/or assists against Manchester United, Spurs, Arsenal and Chelsea.
All four of Jimenez's double-digit hauls were at Molineux, while there were attacking returns in nine of his 19 appearances on the road.
Jimenez was the most-owned player in the top 10k as of the Gameweek 37 deadline, sitting in 91.5% of squads (his popularity understandably waning ahead of the final-day clash at Anfield).
We will have to swallow a substantial price rise in FPL next season but security of starts is an underrated attribute and Jimenez was in Nuno Espirito Santo's starting XI on 36 occasions in 2018/19, coming on as a substitute in the other two fixtures.
Alexandre Lacazette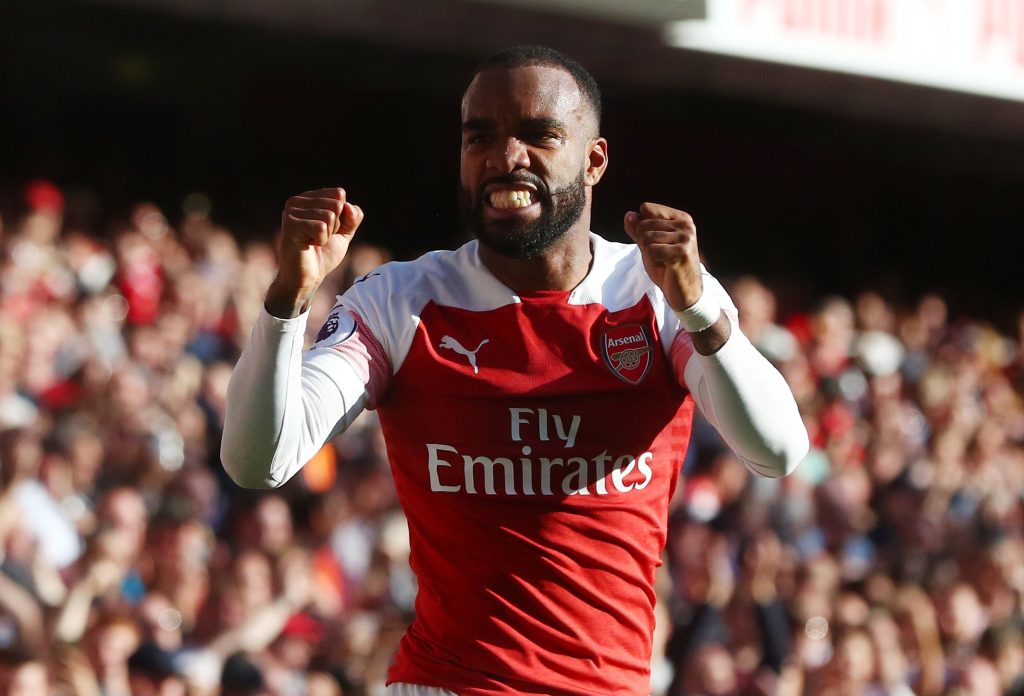 Perhaps a rank outsider for the Team of the Season given that he finished as the sixth-highest-scoring forward in FPL and with the lowest points-per-match average (4.74) of our half-dozen candidates, Alexandre Lacazette (£9.4m) nevertheless merits his place in our end-of-season poll after a fine 2018/19.
A total of 25 attacking returns was beaten only by Aguero, Aubameyang and Callum Wilson (£6.9m) among FPL forwards and no striker registered more assists than the former Lyon man (12).
The Frenchman's achievements are all-the-more laudable given that he started fewer Premier League fixtures (27) than any of the six strikers in this piece, with his points-per-match average skewed somewhat by eight substitute appearances.
Double-digit hauls were few and far between, with none arriving after Gameweek 8.
Consistency was the key with Lacazette, though, with the France international stringing together some excellent sequences throughout the season.
Lacazette recorded a goal and/or assist in every match from Gameweeks 3 to 8 inclusive, while he blanked in only four matches between Gameweeks 14 and 32 – two of which he played 45 minutes or fewer in.
The French forward delivered attacking returns in all nine Arsenal home fixtures between Gameweeks 18 and 35.
Lacazette was something of a differential despite his dependability and his ownership didn't pass the one-million mark at any point last season.
Jamie Vardy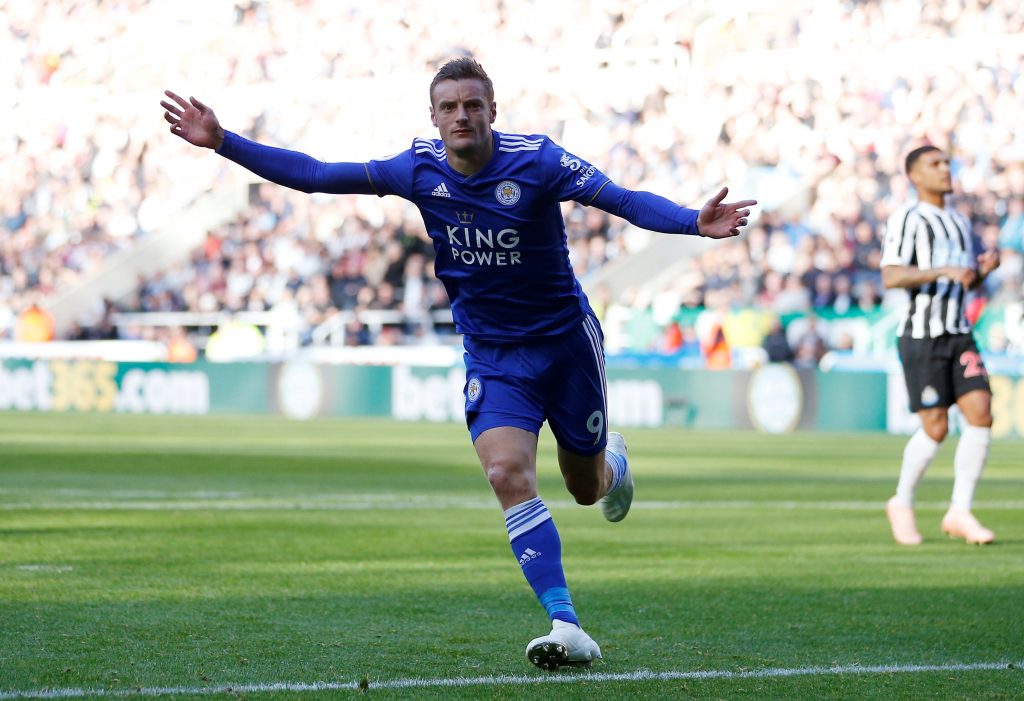 Jamie Vardy's (£9.0m) place in our end-of-season forwards' poll would have looked unlikely even going back just three months.
Vardy's relationship with Claude Puel was always fractious and the Frenchman didn't get the best out of the long-serving Foxes' striker in 2018/19, with Vardy having scored a modest eight goals and having set up a further three by the time Puel departed Leicester after Gameweek 27.
Vardy plundered ten goals and two assists in the final 11 Gameweeks of the season, however, with Brendan Rodgers' arrival sparking an upturn in Leicester's form.
Whether that late purple patch is enough to warrant a spot in our Team of the Season is a decision that Fantasy Football Scout users can make in our poll but Vardy did end 2018/19 as the fourth-highest-scoring forward and with 23 attacking returns (plus 31 bonus points) to his name.
Vardy's average of 5.12 points per match was the fifth-best among FPL forwards but his mean under Rodgers was vastly superior: the Leicester striker averaging 7.6 points per match when playing for the former Celtic boss.
Over the course of the season, Vardy proved to be better value than any other FPL forward priced above £7.0m, with the Leicester forward returning 19.3 points per million spent.
The prospects are positive for next season, with Vardy playing at least 82 minutes in all ten matches under Rodgers at the back-end of 2018/19 (he had been a substitute on four occasions under Puel) and being one of the few premium FPL options to enjoy a complete rest over the summer.
Vardy's goal conversion rate has always been high (this was the fourth straight year it exceeded 20%) but a relative lack of opportunities being created for him has arguably held him back from even more goals in seasons gone by: the Leicester striker scored 20 goals in 2017/18 despite only being presented with a chance every 45.8 minutes.
Under a manager as attacking as Rodgers, 2019/20 could be a very prosperous year for Vardy.
Callum Wilson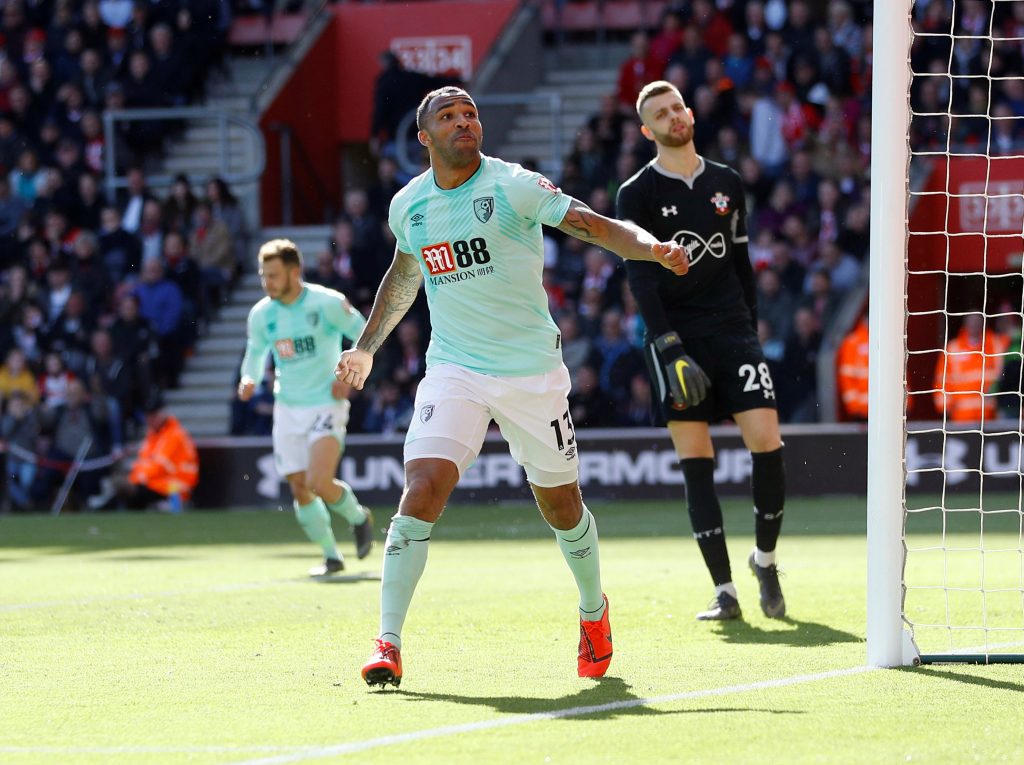 Lumbered with the "troll" tag in some quarters of the Fantasy community, Callum Wilson (£6.9m) finished the season as the fifth-highest-scoring FPL forward despite missing eight of Bournemouth's league matches.
Were it not for Jimenez's performances in 2018/19, Wilson would arguably be getting more of the acclaim that he unquestionably warrants.
The Cherries' striker registered more goals (14 v 13) and assists (12 v 10) than Jimenez and had a much better points-per-match average (5.6) than the Wolves forward (4.76).
It is easy to forget that, with so much discussion surrounding the Mexico international's value for money, Wilson only started the season £0.5m higher than Jimenez in FPL.
Among FPL forwards, Wilson (24.3) trailed only Jimenez (26.2) and Salomon Rondon (25.1) for points per million spent in 2018/19.
Injuries are sometimes a concern for Wilson but security of starts aren't, with the mid-price forward starting all 29 league matches that he was fully fit for (Wilson was a substitute in Gameweek 17 having just returned from the treatment table).
Wilson's streaky form is what sees him maligned in some quarters: in the last nine Gameweeks of the season, he banked three double-digit hauls and blanked in the other six matches.
Five of Wilson's six returns of ten points or more were on the road, a source of frustration perhaps for those Fantasy managers who target plum home fixtures when considering a player's worth.
As is the case with Jimenez, we'll have to be braced for a price rise for Wilson next season given that Aguero and Aubameyang were the only FPL forwards to register more attacking returns in 2018/19.
---
Cast Your Votes