Raheem Sterling (£11.7m) is the second midfielder to confirm his place in the Fantasy Football Scout team of the year.
While the Manchester City man was only the third-highest scoring FPL asset of the season, he came second in the midfielders poll.
Sterling pulled in 19.51% of the vote, only just shy of the 19.73% support enjoyed by Sadio Mané (£10.3m).
The statistics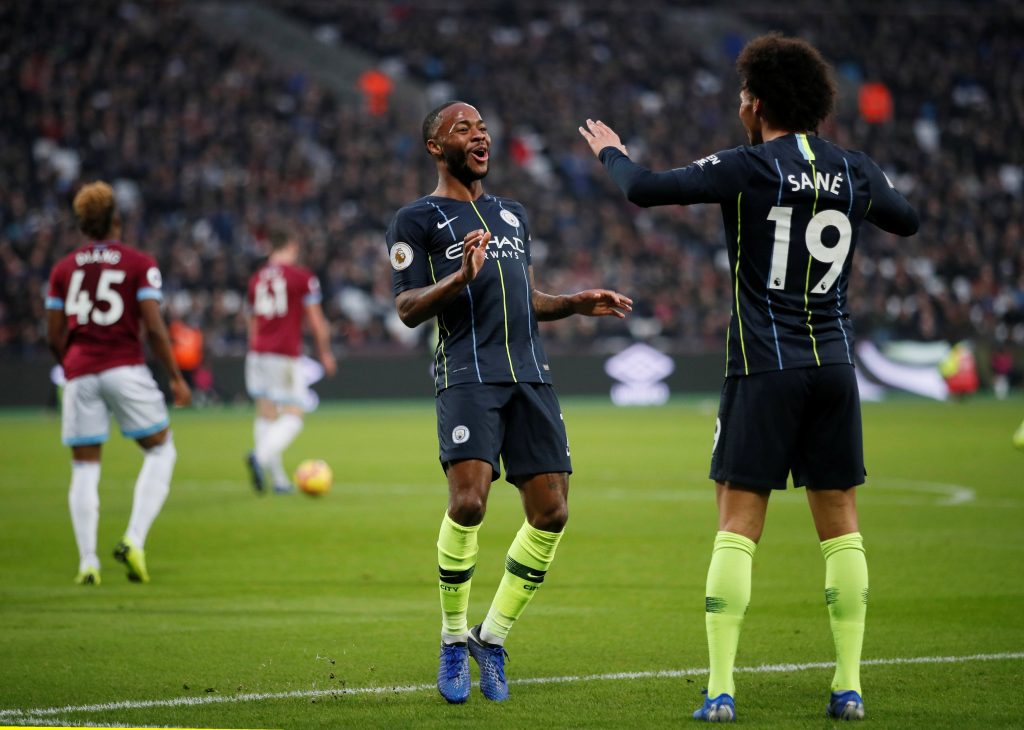 Despite being involved in fewer goals than last season, Sterling actually set a new personal best total score in 2018/19.
The 229 points accumulated from 18 goals and 17 assists in 2017/18 was the England international's previous best-ever FPL season score, but he beat it by five this year.
Despite scoring one goal fewer (17), and providing two fewer assists (15), Sterling managed 234 points as Manchester City successfully defended their Premier League crown.
That increase looks to have been entirely reliant on more minutes on the pitch.
The 2770 minutes Sterling recorded in 2018/19 was actually the most he ever enjoyed for Manchester City in the top flight, 186 more than last year.
Even though some Fantasy managers continue to have concerns over the winger's role in Pep Guardiola's team selection roulette, Sterling was one of the most consistent starters this season.
In fact, only Ederson (£5.7m) and Aymeric Laporte (£6.3m) were started more times than him this season (38, 34 and 31 respectively).
Other marginal increases for Sterling included four more clean sheets (17) and six more bonus points (25) compared to the 2017/18 campaign.
However, it could be easily argued that Sterling did not offer the same level of value as he did last season.
The fact that his attacking returns dropped despite more game-time ensured less desirable minutes per goal and minutes per assist statistics.
| | | |
| --- | --- | --- |
| | 2017-18 | 2018-19 |
| Minutes per goal | 143.6 | 162.9 |
| Minutes per assist | 152 | 184.7 |
A price hike from £8.0m at the start of last season to £11.0m for 2018/19 shifted Sterling's roles within our teams.
For example, Paul Pogba (£8.6m), Ilkay Gündogan (£5.4m), Rúben Neves (£4.9m), Eden Hazard (£11.0m), N'Golo Kanté (£4.9m), James McArthur (£4.9m) and Mané all boasted better points per million spent than Sterling (20.0).
That's not to say that he did not perform well as a premium option for his owners.
Sterling's ability to explode attacking points meant that no outfield player managed to equal his 6.88 points per match in 2018/19.
That was marginally more than Mohamed Salah's (£13.2m) 6.81 and ahead of both Hazard (6.43) and Mané (6.42).
Such an impressive statistic in this area was obviously underpinned by his nine double-figure hauls.
Let's not forget that Salah and Mané, who both shared the Golden Boot trophy, were the only midfielders to score more goals than Sterling this season.
Furthermore, no player recorded more than his 16 assists either. 10 of those were the traditional kind, for a pass setting up an opponent, the other six going down as Fantasy assists.
Season Recap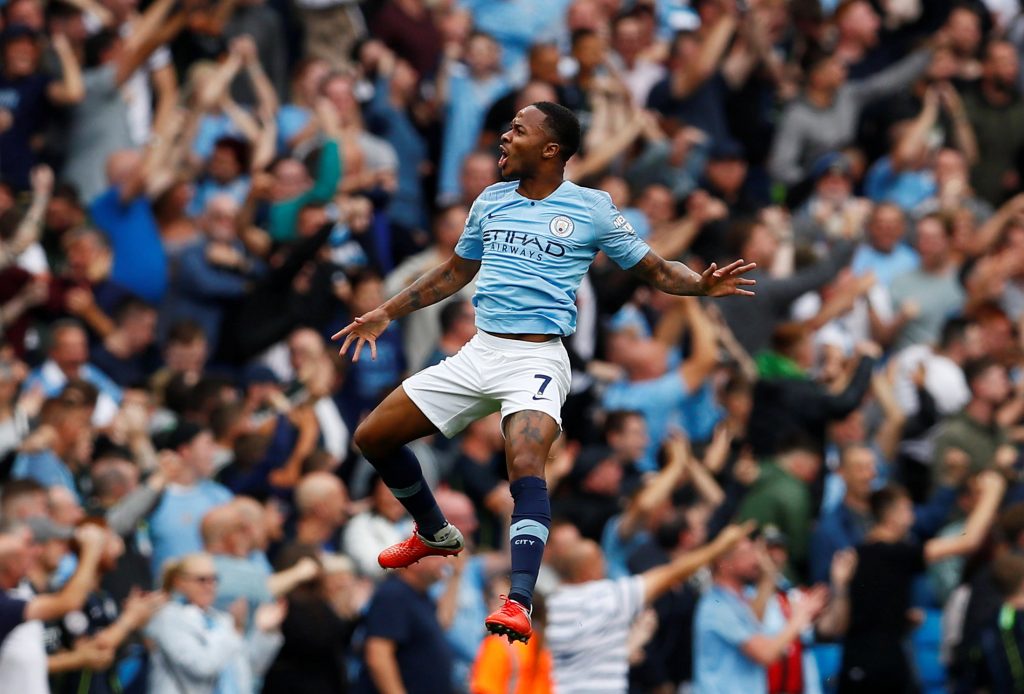 Sterling took a little while to flex his Fantasy muscles in 2018/19 as he fell foul of the infamous 'Pep Roulette' early on.
After scoring in the Gameweek 1 win at Arsenal, the winger was then an unused substitute as Manchester City demolished Huddersfield 6-1 in Gameweek 2.
A blank at Wolves the following week had many questioning Sterling's Fantasy value following his huge price hike, but from Gameweek 4 onwards he began to prove his worth.
Between then and Gameweek 8, he scored three times and added a further two assists, making for 41 points in five matches.
Gameweek 9 served as a reminder of Guardiola's tendencies, as another home match against favourable out-of-form opposition, Burnley this time, led to a benching for Sterling. He watched from the sidelines as his team-mates put five goals past the Clarets.
However, the ongoing cycle continued straight afterwards as Sterling recorded 54 points in the five matches before his next benching, from four goals and five assists.
One of those outings, the Gameweek 11 mauling of Southampton by a 6-1 scoreline, proved to be Sterling's joint-highest round score of the campaign (21 points).
Sterling went through something of a dry patch when Manchester City began to struggle in defeats to Chelsea, Crystal Palace and Leicester.
Between Gameweeks 16 and 22 he scored just once and only reached a round score of six on two occasions.
A 3-0 win at Huddersfield in Gameweek 23 was the start of a hit-and-miss period for Sterling.
Between then and Gameweek 30, he recorded four double-figure hauls but also blanked on as many occasions.
They were largely dictated by the venue as three of the double-digit scores were recorded at the Etihad Stadium, while all but one of the blanks took place on the road.
Despite enjoying his strongest ever FPL season, there was also a bit of disappointment surrounding Sterling during the Double Gameweeks at the end of the campaign.
When Manchester City enjoyed matches against Fulham (away) and Cardiff (home), he blanked in the first and was benched for the second.
Despite playing 90 minutes against both Spurs and Manchester United in Double Gameweek 35, Sterling managed just one assist.
Ownership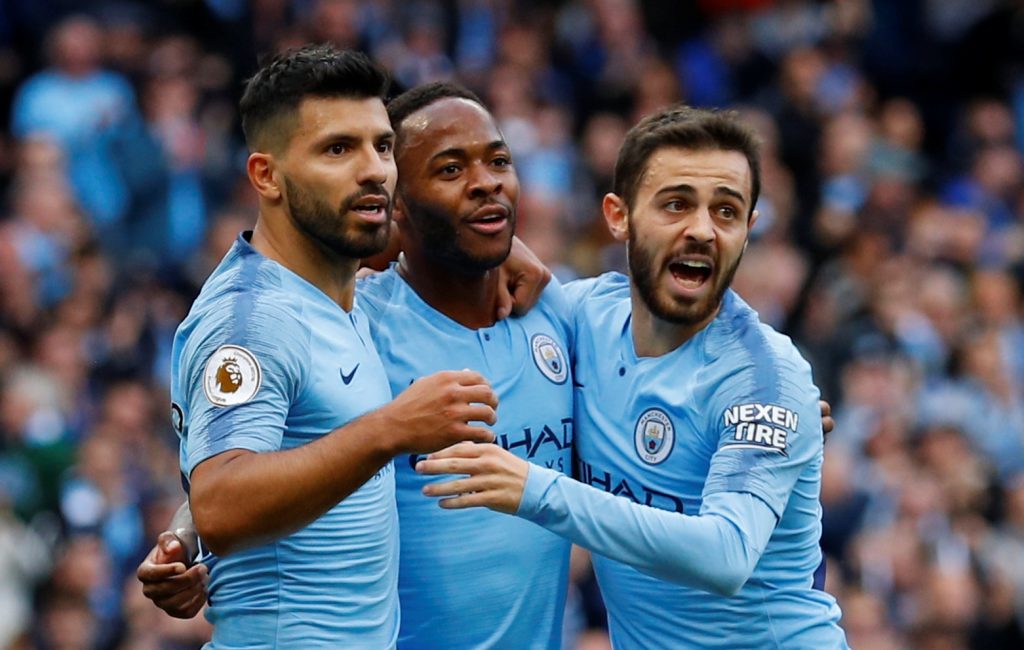 Much like last season, the Fantasy community took its time to cotton on to what Sterling could offer in 2018/19.
Having gone deep into the World Cup's advanced stages with England, just 95,000 managers were in possession of him for Gameweek 1.
That figure nearly doubled to 185,000 with Huddersfield coming up at home the following week but the benchings in Gameweek 2 and 9 ensured that no more than 500,000 managers owned Sterling until Gameweek 13.
He spent five Gameweeks owned by more than one million, peaking at 1,306,839 owners just in time for Manchester City's shock 3-2 defeat to Crystal Palace in Gameweek 18.
As the Citizens began to slide, and with team selection largely a factor, Sterling lost owners in each of the next four Gameweeks, only gaining them again with Double Gameweek 25 on the horizon.
Sterling was a man in demand for Double Gameweek 32 as he earned 877,578 new owners following the end of Gameweek 30, taking his price to £11.6m for the second time this season.
This was the Gameweek which saw the England international at his second-most popular, sat in 1,506,193 squads.
That number slowly dipped in the closing stages of the campaign, before he found himself in 1,576,105 squads for the final match of the season – triggering his most expensive price of 2018/19, £11.7m.
The Prospects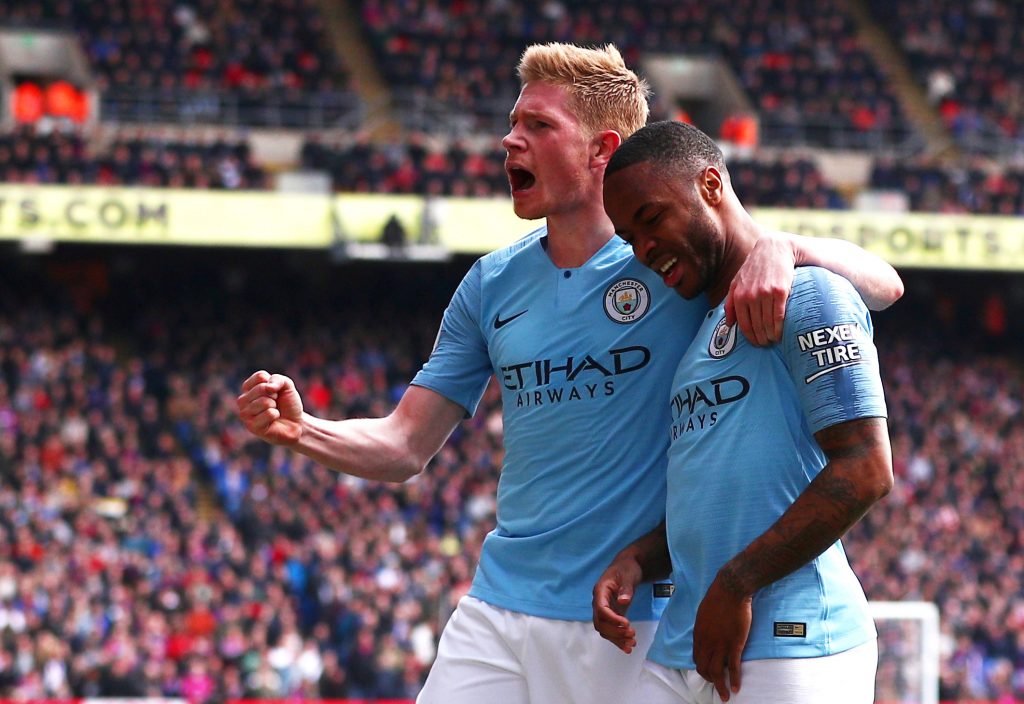 At this stage, it is difficult to tell if Sterling will see his price rise for 2019/20.
The £11.0m mark is definitely more suited to a man of his talents than the £8.0m we were handed at the start of 2017/18.
If Sterling were to remain at the same price point next year, that would not be a huge surprise.
He may have broken his personal best record, but doing so by just five points and with fewer attacking returns does not necessarily feel a strong enough mandate even for an increase of £0.5m.
However, the fact that Sterling's popularity took him to £11.7m by the end of the season just gone could play into the minds of those determining 2019/20's prices.
There is definitely a case to be made that Sterling has been unpredictable this season.
There are Fantasy managers out there who aren't suited to owning assets who seem just as likely to blank as they are to score 20 points. This can be especially difficult for those owning Sterling with a view to captaining him.
Whether he will be worth the cash next season could depend on what his colleagues can offer.
For example, it looks unlikely that Kevin de Bruyne (£9.7m) will see his price rise in 2019/20, in fact, it could even drop, and if he is able to get back to his best then he could arguably dwarf Sterling's consistency levels.
Also, either one of Leroy Sané (£9.3m) or Bernardo Silva (£7.8m) have the potential to enjoy consistent time on the flanks of the attacking front-three next year. If they do so, they could also undercut Sterling in terms of value.