Andrew Robertson (£6.7m) joins his Liverpool teammate Trent Alexander-Arnold (£5.8m) in our Team of the Season for 2018/19.
The Scotland international topped the scoring charts for defenders with a total of 213 points, a new record for a defender in Fantasy Premier League.
Robertson came second in our end-of-season poll for Defender of the Year, achieving 24.92% of the vote, just behind Alexander-Arnold.
The Anfield duo shared more than 50% of the overall vote which demonstrates just how popular they were among Fantasy managers this year.
| | | |
| --- | --- | --- |
| Player | Number of votes | Share of vote |
| Trent Alexander-Arnold | 970 | 25.25% |
| Andrew Robertson | 957 | 24.92% |
| Matt Doherty | 492 | 12.81% |
| Aymeric Laporte | 484 | 12.6% |
| Aaron Wan-Bissaka | 420 | 10.93% |
| Virgil van Dijk | 370 | 9.63% |
| Lucas Digne | 127 | 3.31% |
| David Luiz | 21 | 0.55% |
THE STATISTICS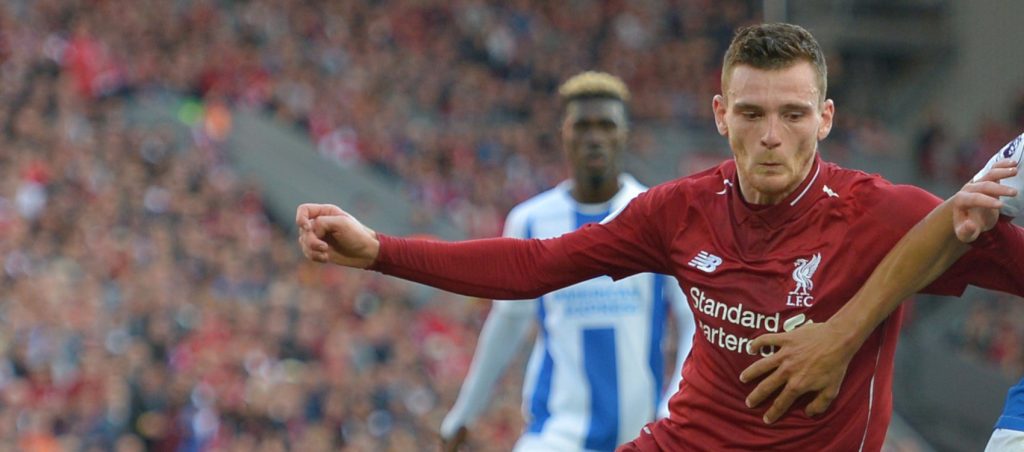 Looking at the numbers for Robertson's season, it's no surprise that he has got back-to-back inclusions in our Team of the Season. Will he make it a hat-trick in 2019/20?
His tally of 213 points overall was bettered only by the big-hitting midfielders Mohamed Salah (£13.2m), Eden Hazard (£11.0m), Raheem Sterling (£11.7m) and Sadio Mane (£10.3m).
Robertson was a very reliable pick throughout the season. We didn't have to worry too much about rotation or injuries with him like we did with Alexander-Arnold.
Robertson missed just two matches all season in contrast to the right-back's nine.
That helped Robertson (21) register more clean sheets than any other defender in 2018/19. Furthermore, he finished just one behind of Alexander-Arnold in the assist competition on 12, having led it for most of the campaign.
The Scottish international also loves a bonus point (or three) and finished the year with 29 in total, more than any other defender in the game.
Robertson had 1,005 touches in the final third which portrays just how attacking he was under Jurgen Klopp this season.
However, despite registering 91 touches in the opposition's penalty area, the left-back failed to find the back of the net in 2018/19, often opting to play the pass when he could have had a pop at goal.
As Fantasy managers, we will be hoping to see him take shots on more often next season, but we won't complain too much if he keeps up his rate of clean sheets, assists and bonus.
SEASON RECAP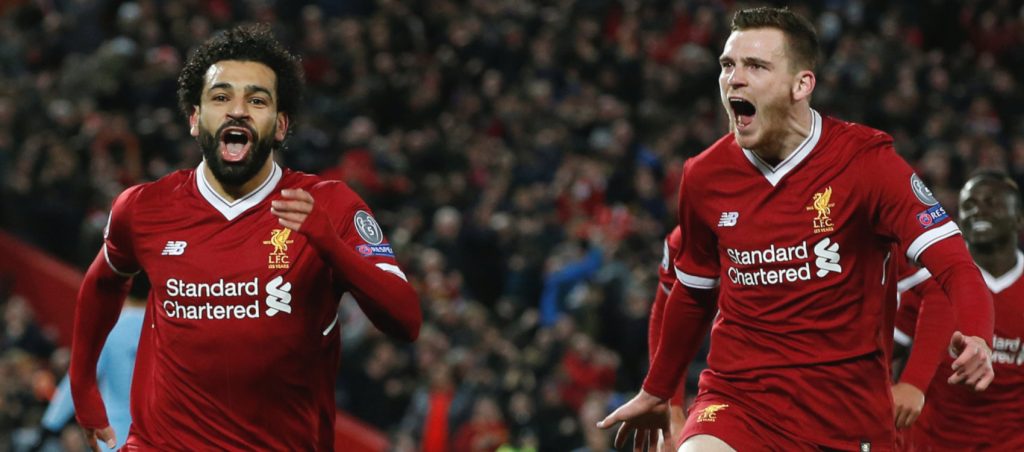 The Liverpool left-back started the season with a bang, scoring 32 points in the opening four Gameweeks.
In Gameweek 1, he provided an assist in the 4-0 win over West Ham and picked up his first two bonus points of the campaign.
In fact, he got some bonus in each of his first three games (six in total). Understandably, savvy Fantasy managers got on him early if they hadn't already gone with him from the outset.
In the two matches he sat out (Gameweeks 10 and 15), the Reds failed to keep a clean sheet so his owners weren't left too frustrated.
There's nothing worse than when your defender misses out and his team secures a clean sheet. It's happened to us all at some point. Either way, those absences highlight how important he was to Liverpool's defensive prospects.
Robertson was more of a steady stream of points returns compared to the more explosive Alexander-Arnold. The former Hull City man finished the season with just five double-digit returns compared to Alexander-Arnold's nine.
His best Gameweek score of the season came against Huddersfield in Gameweek 36 where he bagged two assists and two bonus points in the 5-0 win, a 14-point return for his loyal backers.
It was the second time he'd provided two assists in a game, as he did it in the 5-0 win over Watford, too.
Robertson finished the season as he started it, bringing home 33 points for his owners in the last five Gameweeks, thanks mainly to Liverpool's four clean sheets.
OWNERSHIP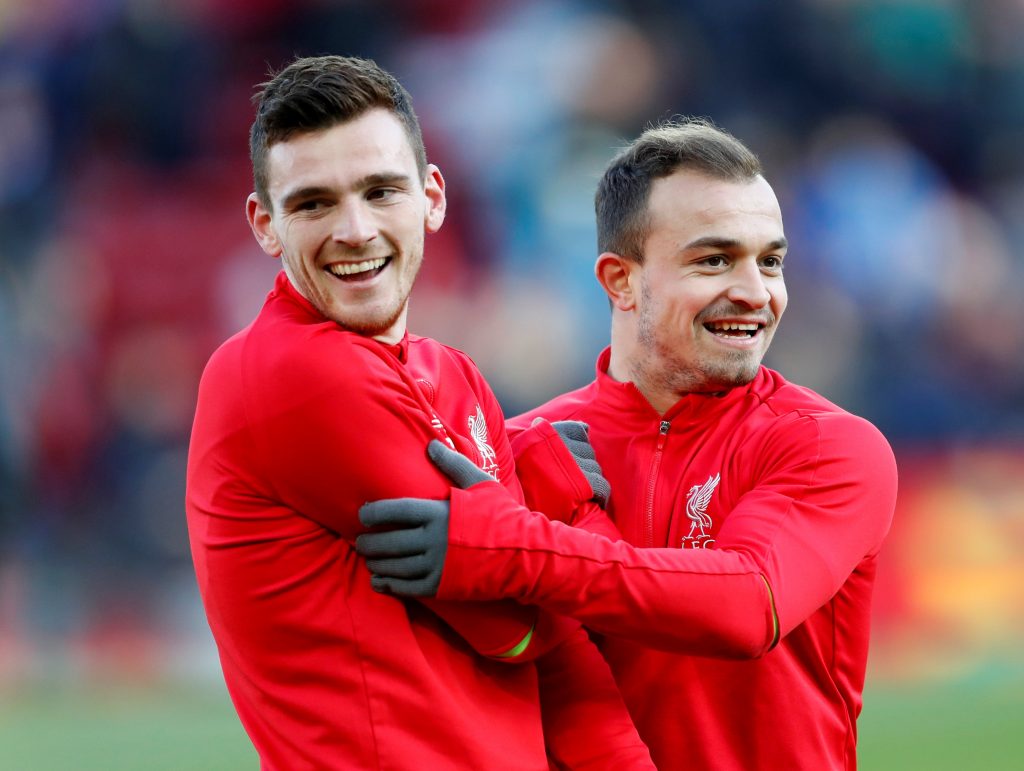 Unsurprisingly, Robertson (33.0%) was the most-owned defender when the season ended on May 12th.
Looking back at Gameweek 1, he was in 720,845 teams when the 2018/19 campaign kicked off. The strong start saw Robertson's ownership cross the one million mark by Gameweek 3 and it continued to rise steadily given his form and reliability as a Fantasy asset.
He was priced at £6.0m back in August, but by the time his ownership had hit the two million mark in Gameweek 14, his price had already increased to £6.5m making it tricky for those who didn't own him to get him in with many opting for the cheaper alternative in Alexander-Arnold instead to 'cover' the Liverpool defence.
Following his brace of assists against Watford in Gameweek 28, Robertson's price and ownership reached its peak in Gameweek 30. At that point, it cost Fantasy managers a whopping £6.9m to get him and he was owned by 2.4 million managers.
Going into the final Gameweek of the season, these numbers had decreased slightly to £6.7m and just over two million owners.
THE PROSPECTS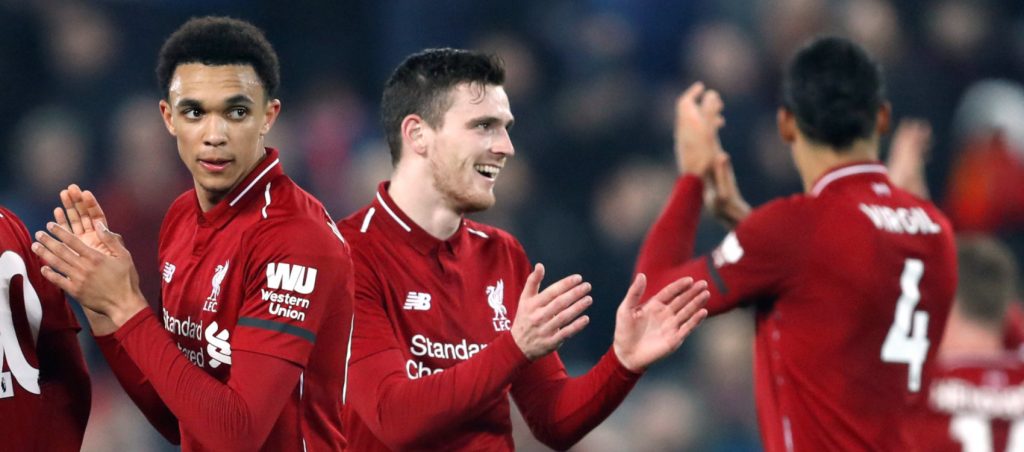 Surely, we are going to see the record-breaker priced at £7.0m next season. Maybe even £7.5m? Will you pay it? Will he have as good a season next year as he did this year? These are all important questions for Fantasy managers to consider over the summer.
Arguably, there is no better left-back in world football than Robertson at present. Even if Liverpool do go out and sign another one this summer, Robertson will be one of the first names on Jurgen Klopp's teamsheet for Gameweek 1 next season.
With so much rotation from managers in the Premier League nowadays, set and forget players like Robertson are getting rarer with each season that passes.
When you invest in him, you know it's a spot in your team that you don't have to worry about unless he picks up an injury.
Virgil van Dijk (£6.7m) and Alexander-Arnold are also set to get a price hike for the new season, which will beg the question whether they are worth it or not.
Alexander-Arnold could have some competition for his place at right-back from Joe Gomez (£4.8m), which could see managers lean towards Robertson and van Dijk because of the rotation fear.
However, it must be said that replacing Alberto Moreno (£4.1m) must be one of Jurgen Klopp's aims in the transfer market this summer, in order to provide Robertson with some competition.
If that happens, then we could have a situation where the rotation risk both for him and Alexander-Arnold are very similar.
Regardless of what his new price is, or who Liverpool sign in the transfer window, Robertson will be in a lot of teams for Gameweek 1 of the 2019/20 season.
It will be no surprise if we are sitting here this time next May writing about why Robertson has made it into the Team of the Season for the third consecutive season. He is Fantasy gold.