Chelsea's Eden Hazard (£11.0m) completes the midfield in our Team of the Season for 2018/19.
The Belgian enjoyed his best return of Fantasy Premier League points (238) in seven top-flight seasons for the Blues in what looks likely to have been his last.
He finished the campaign as the second highest points-scorer in the game behind only Liverpool's Mohamed Salah (£13.2m). Not bad for a so-called Fantasy 'troll'.
Despite being the second-best performer this season, Hazard just about made it into the Team of the Season with 12.14% of the vote, less than the other midfielders who made the cut; Sadio Mané (£10.3m), Salah, Raheem Sterling (£11.7m) and Ryan Fraser (£6.4m).
THE STATISTICS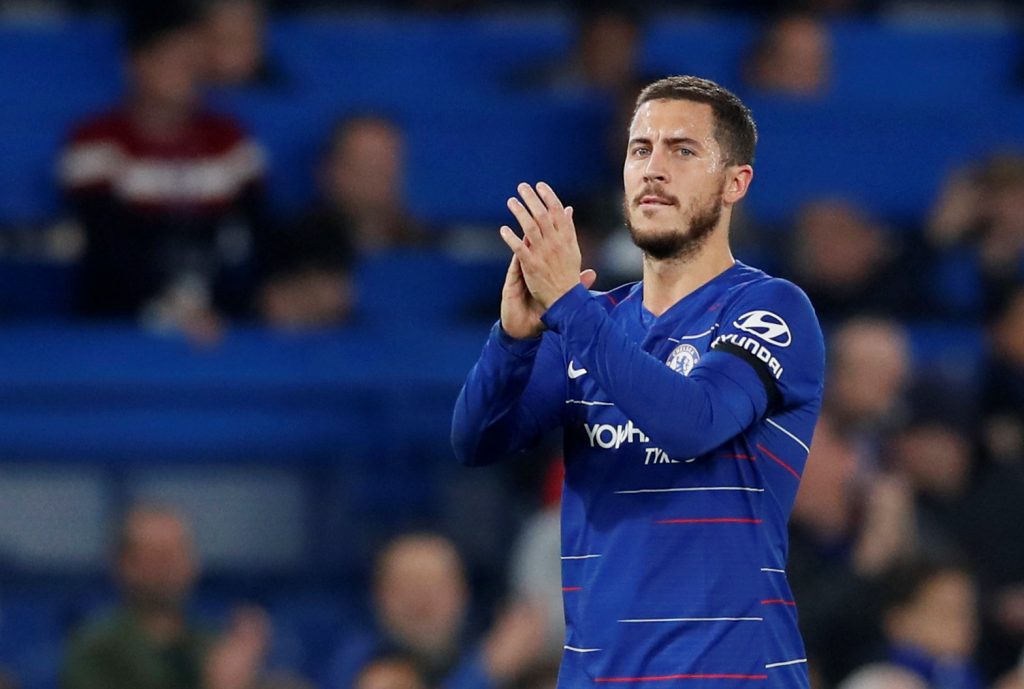 Hazard's 16 goals equalled his previous best tally from 2016/17 when Chelsea won the league. On top of his goals, he chipped in with 15 Fantasy assists, a number only Sterling could beat (16).
The Belgian benefited from Chelsea's solid defensive displays too, picking up 12 clean sheet points. He behaved himself on the pitch too, receiving just two yellow cards.
Hazard has been a bonus points magnet during his time in the league and it was no different in 2018/19. He racked up more than any other player in the game (35) which included the maximum three on nine separate occasions. His score of 35 in this area was his highest tally since picking up 42 in 2014/15.
His 6.4 points-per-match was bettered only by Sterling (6.9) and Salah (6.8).
Hazard registered a massive 1,791 touches in the final third, 474 more than Sterling who ranked second among midfielders.
Over the course of the season, the Chelsea man created 97 chances for his team-mates. Only Leicester's James Maddison (£6.6m) fashioned more (99).
The Belgian also ranked third among midfielders for both penalty area touches (240) and goal attempts (93).
In terms of expected assists (xA), Hazard's figure of 10.00 was beaten by just one other midfielder, Fraser with 10.21.
SEASON RECAP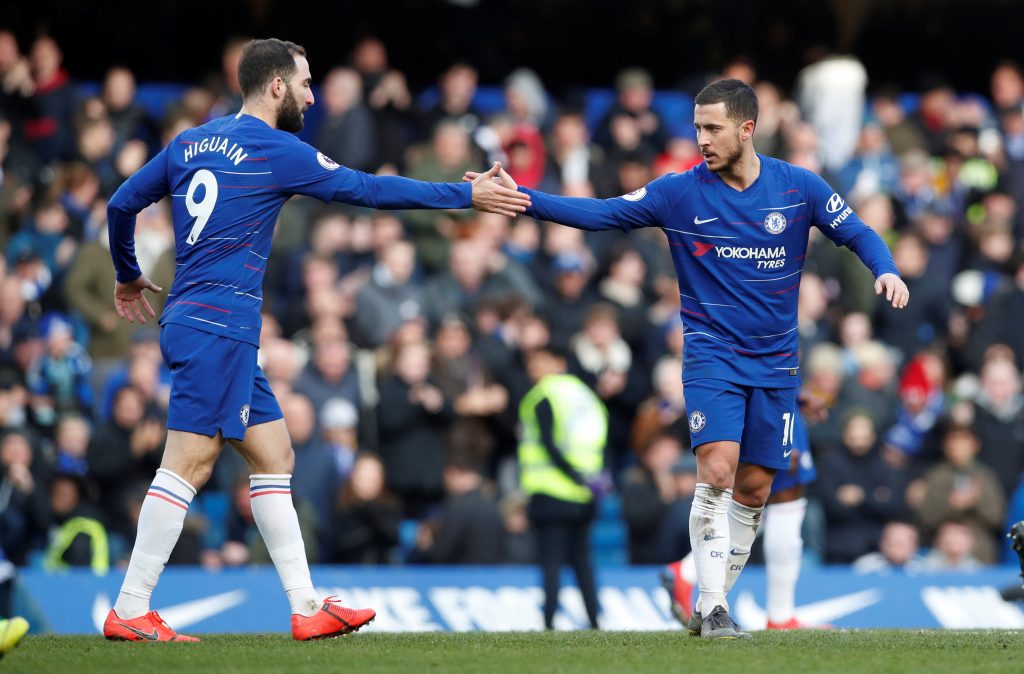 Following a run to the World Cup semi-finals with Belgium during the summer, Hazard didn't start Chelsea's first two matches of the season but still managed to get an assist in each of them from the bench.
He then had his best spell of the campaign, scoring 66 points from Gameweek 3 to Gameweek 8. Seven goals and one assist in six games which included his only hat trick of 2018/19 in the 4-1 win over Cardiff in Gameweek 5. He picked up all three bonus points in that game on his way to a sweet 20-pointer for his owners.
After that purple patch, he didn't find the back of the net again until Gameweek 17, but he did provide five assists in between.
The brace away at Watford in Gameweek 19 was another highlight for those who backed him. He then didn't score again until Gameweek 25 against Huddersfield, another double in a 5-0 win for Sarri's charges.
Hazard registered another two double-digit hauls back-to-back in Gameweek's 32 and 33, a goal and assist against Brighton and a brace in the 2-0 win at home to West Ham, one of which was a contender for goal of the season.
In all, Hazard registered an impressive 11 double-digit Gameweek's. Predicting when they were going to come was the hard part which has always been the case with him, making it still quite hard to trust him with the captaincy.
He finished the season with two assists and two bonus points in the 3-0 win over Watford in Gameweek 37 and was benched for the final game against Leicester, playing just 21 minutes.
OWNERSHIP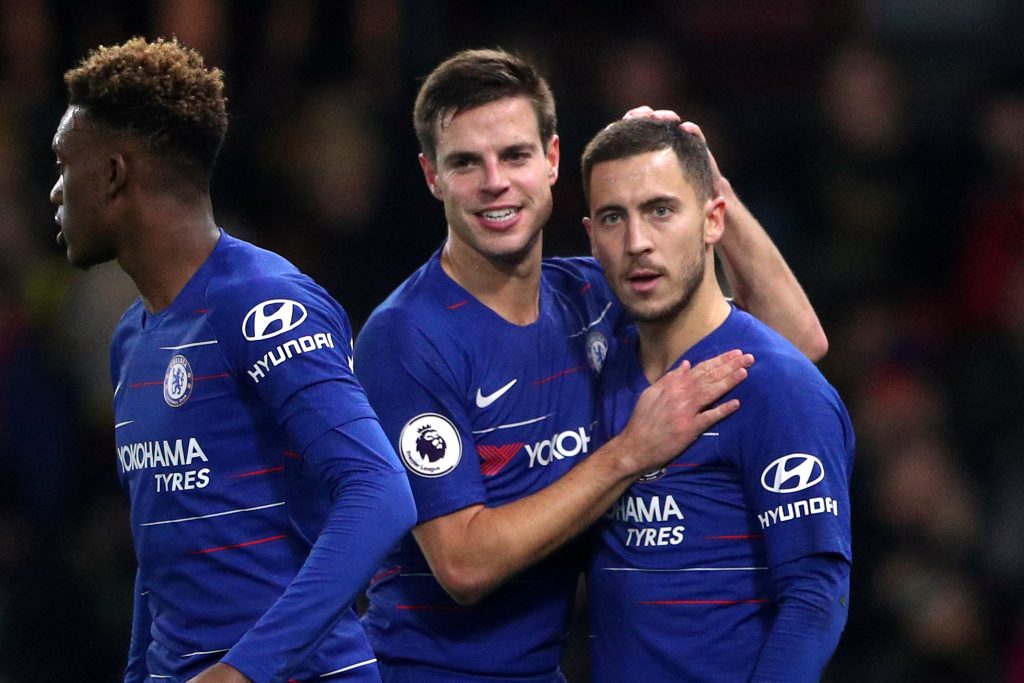 Hazard was reasonably priced at £10.5m at the start of the season but wasn't highly owned going into Gameweek 1 off the back of his World Cup exploits.
Just 480,326 managers included him in their squad for the opening Gameweek with many foreseeing that he would be eased back in after a long summer.
Following Gameweek 1, Hazard's ownership increased week on week for the next eight Gameweek's. During his hot streak from Gameweek's 3 to 8, managers rushed to get him in.
By Gameweek 9, he was in 2,938,961 teams, a huge increase on the Gameweek 1 figure. The Belgian's price shot up to £11.4m during this period too.
Gameweek 9 proved to be the peak for his ownership and price as his form dipped a little bit after that resulting in sales. Sitting out Gameweek 10 and managing just 26 minutes in Gameweek 11 was a factor as well.
By Gameweek 16, his price had dropped to £10.9m and he'd lost almost a million owners since Gameweek 9 but big performances against Brighton (Gameweek 17) and Watford (Gameweek 19) seen his price and ownership start to rise again.
Hazard finished the season with 27.2% ownership and a price of £11.0m.
THE PROSPECTS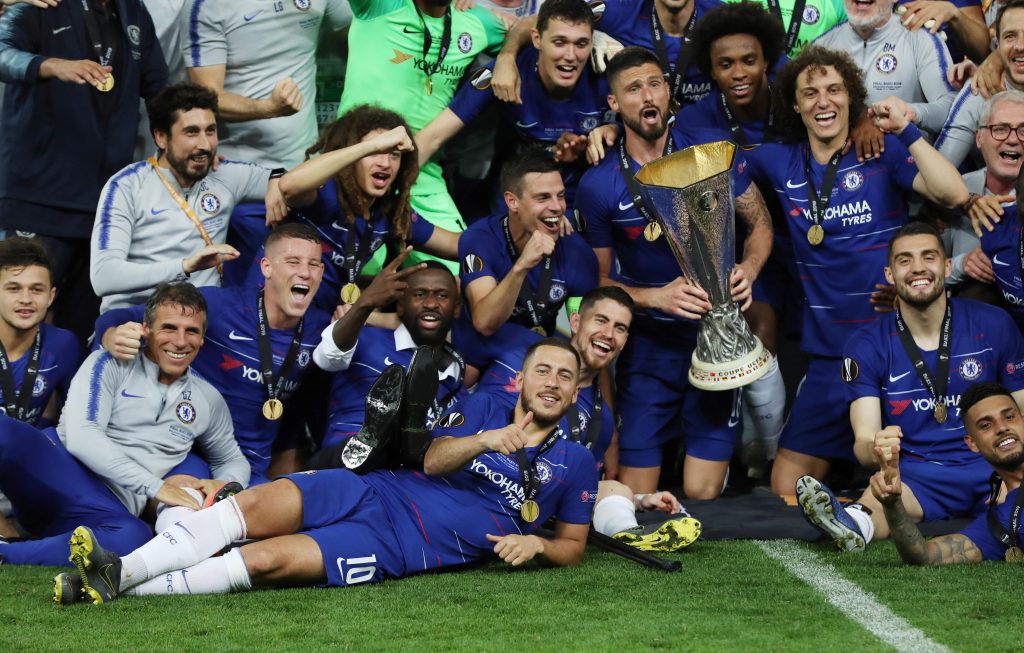 Sadly, it looks like we are going to lose one of 2018/19's best FPL assets this summer.
Hazard was asked after the Europa League final win over Arsenal what was going to happen, and he replied by saying 'I think it's a goodbye'. If we want to own him next season, we might have to start playing La Liga Fantasy with him being heavily linked to Real Madrid.
If nothing happens in the summer and Hazard finds himself still at Stamford Bridge come August, he will again be a viable option for our teams although we would expect him to cost more than the £10.5m price tag he was given last year.
If Hazard does leave, it could open the door for some of the other Chelsea midfielders to become more productive FPL assets. Pedro (£6.2m) and Willian (£7.1m) will be worth considering if the deal does go through.
Chelsea are banned from signing any new players for the next two transfer windows so there won't be any new additions for us to choose from in FPL aside from Christian Pulisic who has been on loan at Borussia Dortmund and any other players who return from their respective loan spells.