The Fantasy Football Scout end of season awards have now been launched, with the first poll available at the foot of this article and in the sidebar of our website.
We start with the goalkeepers, offering the chance to pick your favourite shot-stopper of 2018/19 from a Fantasy Football perspective.
Overall points, price and value across both Fantasy Premier League and Sky Sports Fantasy games are all factors to consider.
It must be said that the goalkeeper position is a tricky one to pick from this season.
The high-performing assets were largely more expensive ones from clubs that required attention in other positions while most of the budget options proved reliable only for short spells at a time.
Before getting underway, let's have a glance back at last year's team of the season, with a particular focus on 2017/18's selected goalkeeper.
2016/17 Fantasy Football Scout Team of the Season Review
Goalkeeper: David de Gea
Defenders: Nicolas Otamendi, Cesar Azpilicueta, Andrew Robertson
Midfielders: Mohamed Salah, Raheem Sterling, Kevin de Bruyne, Christian Eriksen, Pascal Groß
Forwards: Harry Kane, Roberto Firmino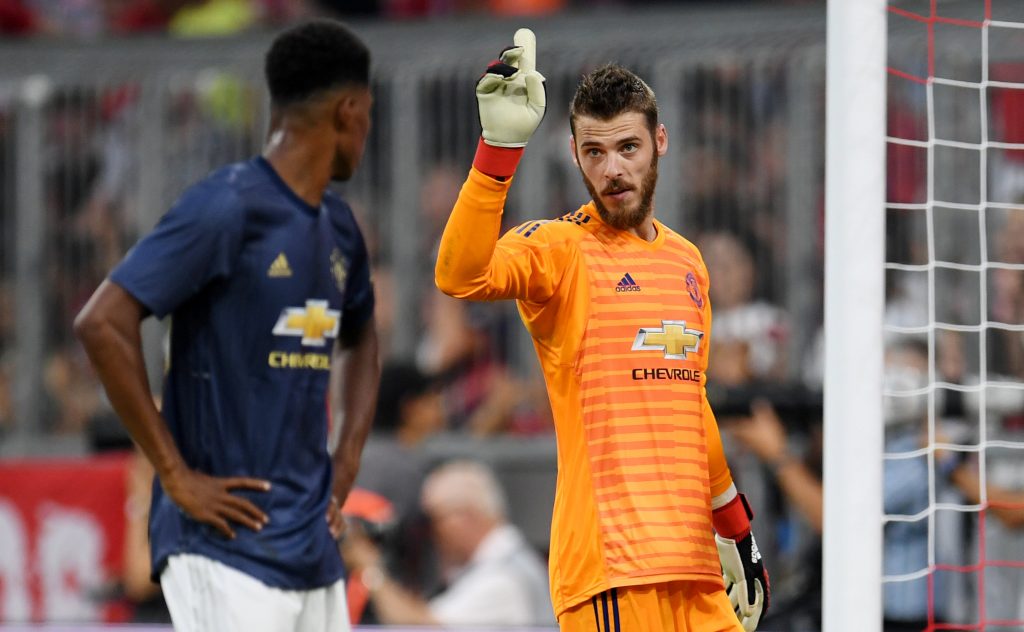 The 2017/18 campaign was an impressive one for our Goalkeeper of the Year David de Gea. He finished the season with more FPL points than any other shot-stopper (172) and claimed the Premier League Golden Glove for the first time in his career.
That came from a total of 18 clean sheets, a personal best for de Gea during his time at Manchester United.
In the end, the Spaniard topped our poll with 49.6% of the votes, seeing off competition from Burnley's goalkeeper Nick Pope (33.5%).
However, de Gea followed up one of his best Premier League campaigns with arguably his worst.
2018/19 was not one to be invested in Manchester United's number one.
The Red Devils kept just seven clean sheets across the course of the campaign, the lowest they have ever recorded during de Gea's time at the club.
He was forced into more saves than he has ever made, the 123 made this year eight more than he produced in 2017/18, but they accounted for little with the huge drop-off in clean sheets.
That and his lofty price of £6.0m ensured de Gea kept him from offering very much to Fantasy managers in 2018/19.
However, there were some options in his price point who were the epitome of consistency this year…
Alisson Becker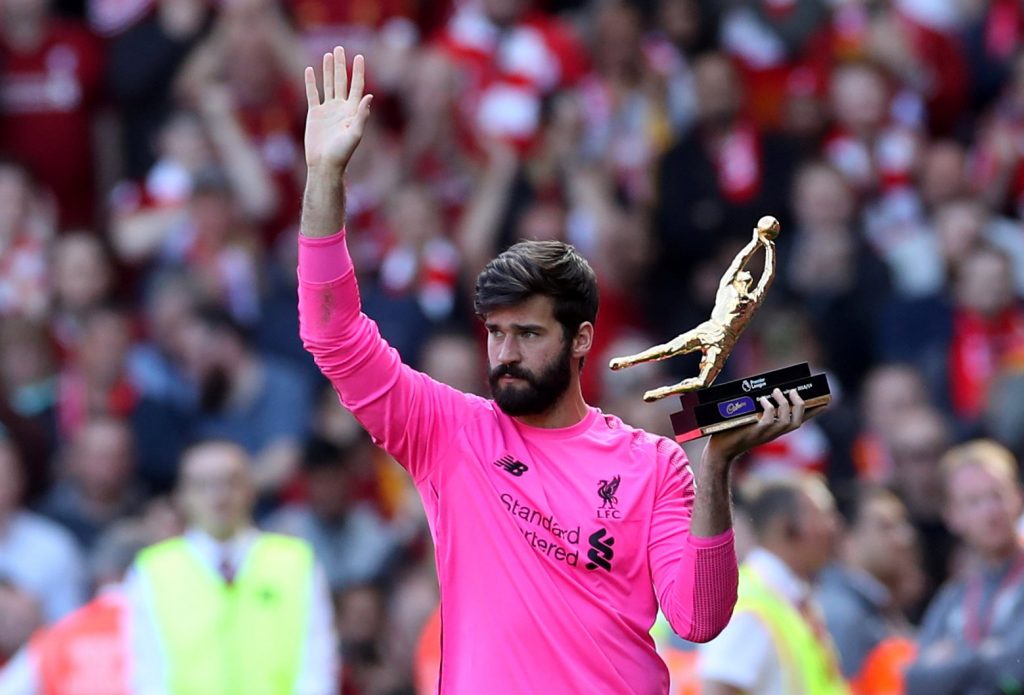 Once again, this year's top-scoring goalkeeper was also the Premier League Golden Glove winner as Liverpool custodian Alisson (£5.9m) secured a 176-point haul.
However, to some extent, Alisson flew very much under the Fantasy radar considering the huge interest in Liverpool assets.
The majority of keen managers were tripled-up on the Reds at least once in the campaign, the options in defence and midfield commanding a larger chunk of the quota.
The likes of Andrew Robertson (£6.7m), Trent Alexander-Arnold (£5.8m) and Virgil van Dijk (£6.7m) all offered the same route into Liverpool's excellent defence as Alisson but also added other avenues for points.
The two full-backs were exceptionally creative and combined for a total of 25 assists, while centre-back van Dijk finally delivered on his goal threat and netted four times.
Meanwhile, Alisson could not really match those additional aspects with those of his own.
He managed just 76 saves, the 17th-best in the league, as Liverpool and van Dijk in particular, largely stifled their opponents.
In fact, even Joe Hart (£4.2m), whose last appearance of the season was in Gameweek 19, recorded more stops than Alisson this season.
That translated into very few bonus points for the goalkeeper too. In the end, he secured just nine across the course of the season, the same as Georginio Wijnaldum (£5.5m), and fewer than seven of his team-mates.
Ederson Moraes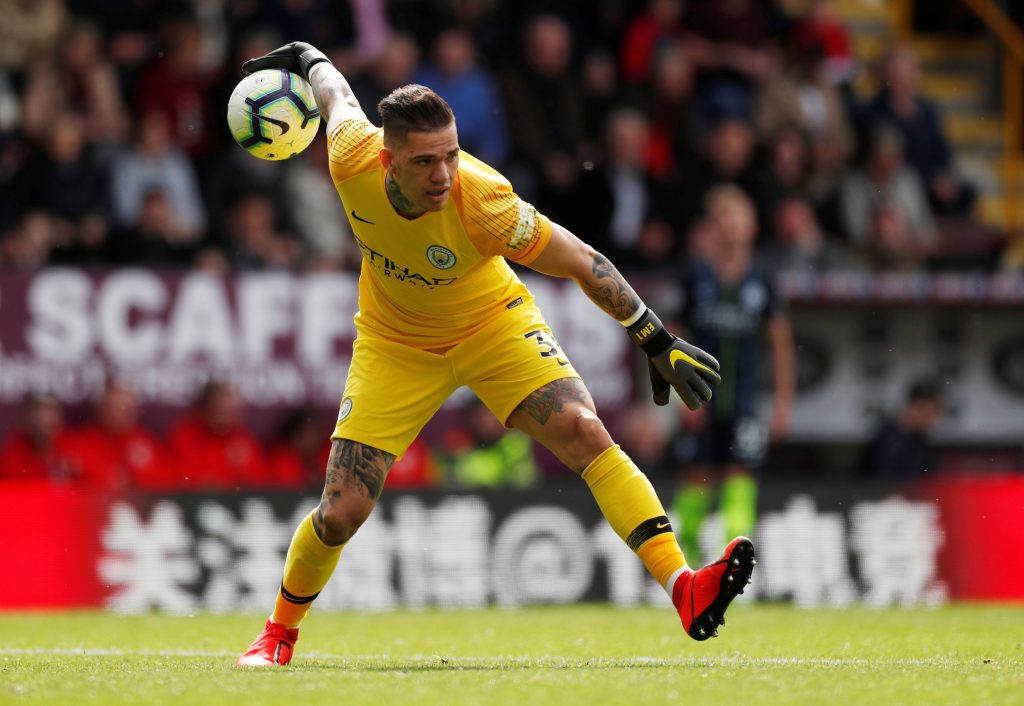 Not far behind Alisson for overall season score was Ederson (£5.7m). The Manchester City man finished with 169 points, eclipsing the 158 he secured in 2017/18.
Much like his compatriot, the Brazilian counterpart's route to success was largely built on the huge number of clean sheets his team kept.
His 20 shutouts across the course of the campaign were just one short of Alisson, but still more than the previous 10 Golden Glove winners.
However, one thing that he did have over his Liverpool counterpart was his security of starts.
While there were three defenders at Anfield who were relatively assured of regular game-time, Aymeric Laporte (£6.3m) was the only defender to fall into that category at Manchester City.
Ederson still had to compete with the Frenchman for Fantasy interest but outside of him, there was nobody else who could match him for starts.
The Citizens' domination of possession ensured that very few of their opponents enjoyed prolonged periods of pressure on their goal.
For that reason, Ederson came out of the 2018/19 campaign with just 58 saves, 20 goalkeepers producing more than that.
In fact, such is his inability to add additional points that the total of 116 saves he has made over the last two years is the exact same amount that de Gea recorded in the 2017/18 campaign alone.
Bonus points are a similar chink in Ederson's armour as a Fantasy asset.
He registered just six this year, the same number as Benjamin Mendy (£6.1m), and fewer than even Gabriel Jesus (£9.9m) and Kevin de Bruyne (£9.6m). In total, 13 Manchester City players scored higher in the bonus charts than Ederson this year.
After de Gea managed to finally combine regular clean sheets with saves and bonus for the complete premium goalkeeping Fantasy package in 2017/18, it had been hoped that either he or another expensive option could do the same this time around.
However, the fact that both of the two top-scoring assets did so well based on their clean sheet count and nothing more perhaps proved de Gea's 2017/18 performance was something of a fluke, and the characteristics of the premium goalkeepers remain the same.
Neil Etheridge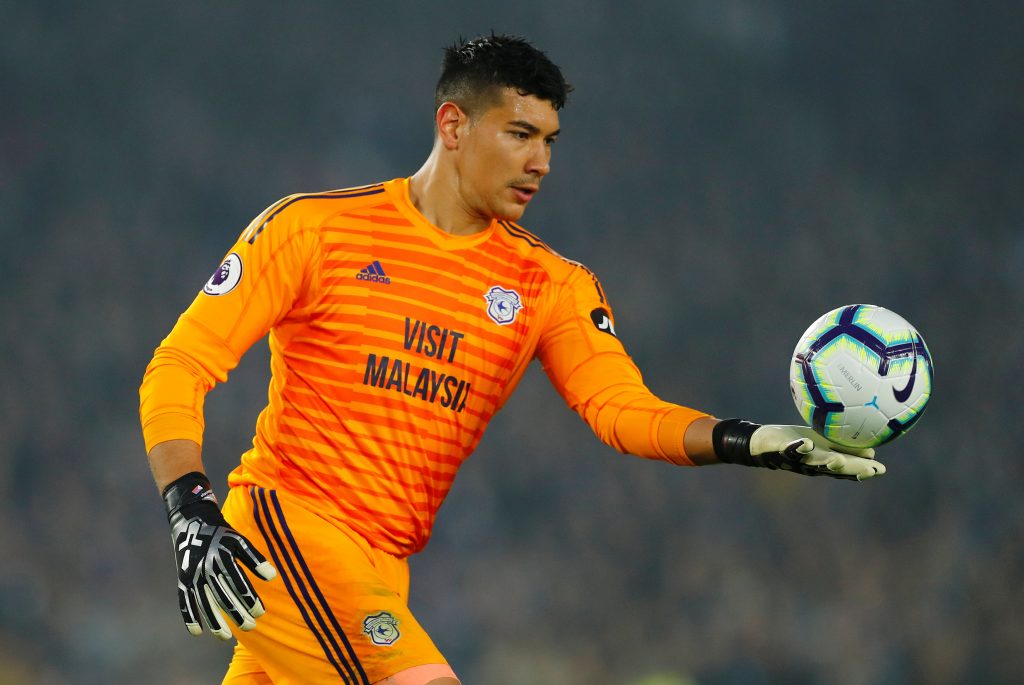 The fact that Cardiff were relegated from the Premier League this season may have caused some to overlook some of their defensive strengths.
At the conclusion of the campaign, the Bluebirds had secured 10 clean sheets, more than Wolves, Arsenal and Manchester United, who provided them with their last of the season in Gameweek 38.
They played a part in helping Neil Etheridge (£4.6m) finish as the fourth-highest scoring goalkeeper with 154 points.
What accounted for 32 of those was the Cardiff man's saves. In total, he recorded 141 of them in 2018/19, the second best in the division.
Those stops, as well as three penalty saves, the joint-most in the division, helped Etheridge score more bonus points than any other shot-stopper in 2018/19 (18).
Every year Fantasy managers look for a side that allows enough shots to trigger additional points in their goalkeepers, but enough defensive nous to keep clean sheets.
That was hard to come by this season, with former favourites for this Burnley, enduring a tougher than usual campaign at the back.
Cardiff's lowly position in the league, and propensity to be on the wrong end of a hiding, may have caused many to overlook Etheridge.
In games against the top six, they were particularly porous. On three occasions, the Bluebirds conceded five goals in front of their own fans this season, equalling a Premier League record.
However, Etheridge still produced enough double-figure hauls (five) to prove he had the credentials for that mantle all along.
Furthermore, those three saves from penalties obviously scored him a further 15 points and would have helped towards bonus too.
His overall score despite Cardiff's poor performance does beg the question of whether we should be targetting goalkeepers with a strong record from penalties for 2019/20, especially with VAR coming to the Premier League.
Lukasz Fabianski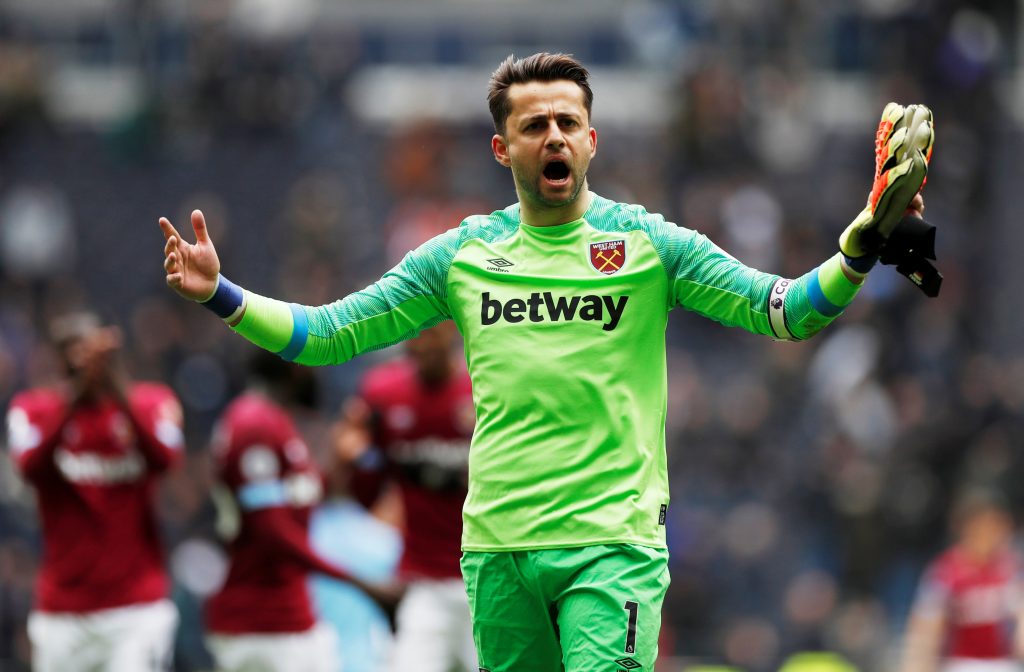 Fantasy managers were excited to see save-machine Lukasz Fabianski (£4.7m) make the move to West Ham for 2018/19.
The Hammers looked like exactly the sort of team that would help sustain the Pole's incredible saves record.
They proved more than capable of helping him in this respect as he finished 2018/19 with more stops than any other goalkeeper (151).
That continues an impressive history for Fabianski, who has now been in the top three for saves in each of the last five seasons, four of those with Swansea and the fifth in London.
Bonus points was another area of relative success for the Polish international as his score of 15 was second only to Etheridge in 2018/19.
However, there were still plenty of reasons to be frustrated for those who owned Fabianski.
While West Ham allowed a similar number of shots per match as Swansea were allowing during his time in south Wales, they seemed to concede with significantly more regularity.
In the end, Fabianski managed just seven clean sheets, only Fulham and Huddersfield recording fewer.
In fact, that total was the lowest the Polish international has ever kept since becoming a regular Premier League number one goalkeeper in 2014/15.
Also, Fabianski's big returns tended to be sporadic this year. West Ham often lost their clean sheet at home to favourable opposition but kept one against the bigger sides when many managers had benched their goalkeeper.
Vincente Guaita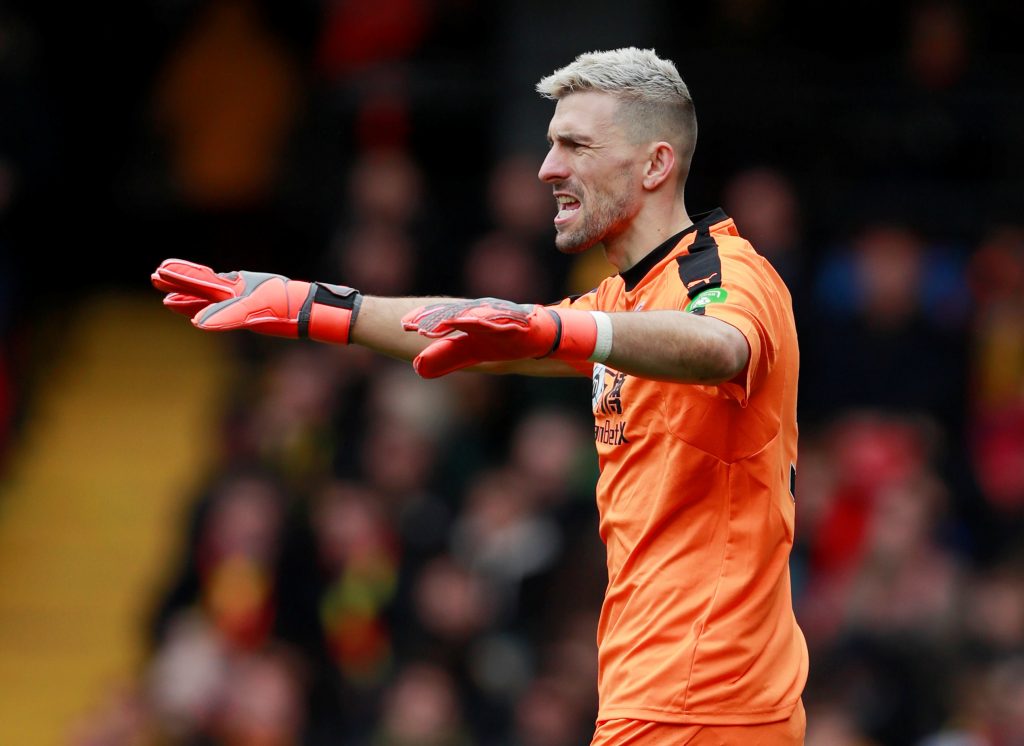 Crystal Palace goalkeeper Vincente Guaita (£4.3m) spent a large portion of the season offering great value for his owners.
After playing second fiddle to Wayne Hennessey (£4.4m) for the first 16 Gameweeks, the Spaniard's price had fallen to £4.2m by the time he made his Premier League debut in Gameweek 17.
Once he had the starting spot at Selhurst Park confirmed, he offered Fantasy managers an additional route into the Palace defence on top of Aaron Wan-Bissaka (£4.6m) whose price had been travelling in the opposite direction.
In the end, he kept seven clean sheets in his 20 appearances, the same number that de Gea recorded in 38.
Guaita also added to his value by regularly adding saves to his points scores. At least one additional was added in 13 of his 20 outings this season.
He remained largely under the radar for most of the campaign, owned by just 2.4% come Gameweek 38, and his price never rose back higher than £4.3m offering additional funds for his owners elsewhere.
Hugo Lloris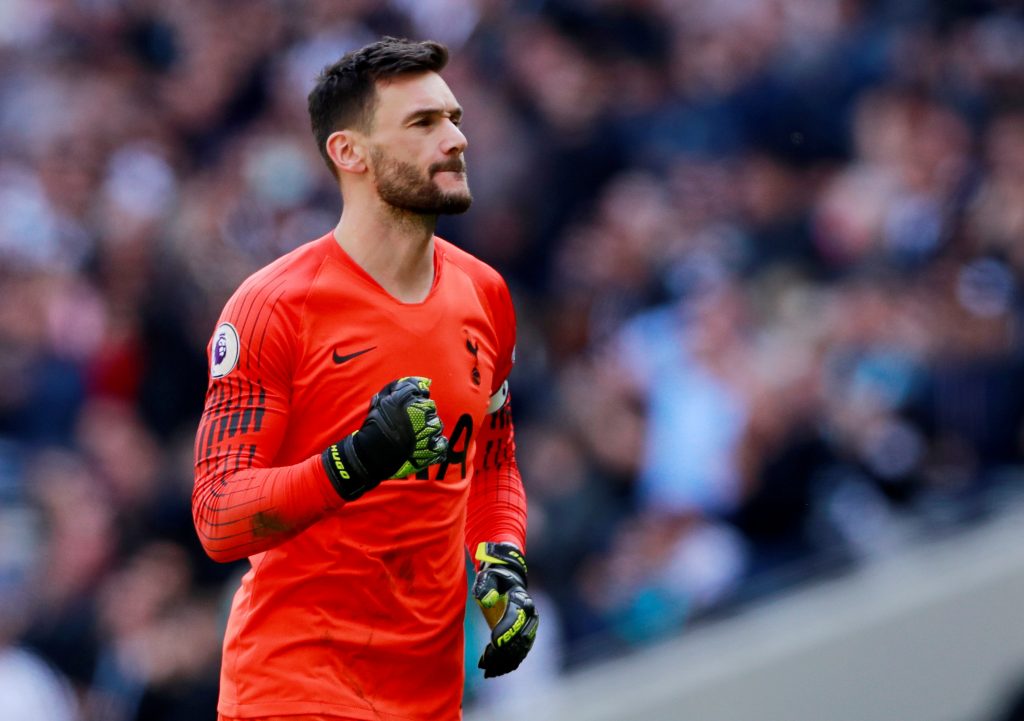 Tottenham Hotspur goalkeeper Hugo Lloris (£5.4m) offered a slightly discounted option for those chasing a set-and-forget option this season.
Priced at £5.4m by the end of the campaign, he finished inside the top five points scorers among goalkeepers (154).
The fact that the Frenchman never rose above £5.5m all year allowed him to record the same points-per-million than the more popular Ederson.
Interestingly, the 12 clean sheets Lloris kept this season is the fewest he has kept since recording just eight in 2014/15 – but his 145 points is still his highest-ever FPL score.
More than in previous seasons, the Spurs shot-stopper was earning his FPL living through his saves.
His total of 100 was the highest since that 2014/15 campaign, and his minutes per save of 29.1 was actually quite impressive for a premium option.
When you consider that Alisson and Ederson were averaging one every 44.4 and 59 minutes respective, while De Gea, saving every 27.4 minutes, kept fewer clean sheets, in hindsight, Lloris actually offered a decent balance of all aspects of FPL goalkeeping.
Jordan Pickford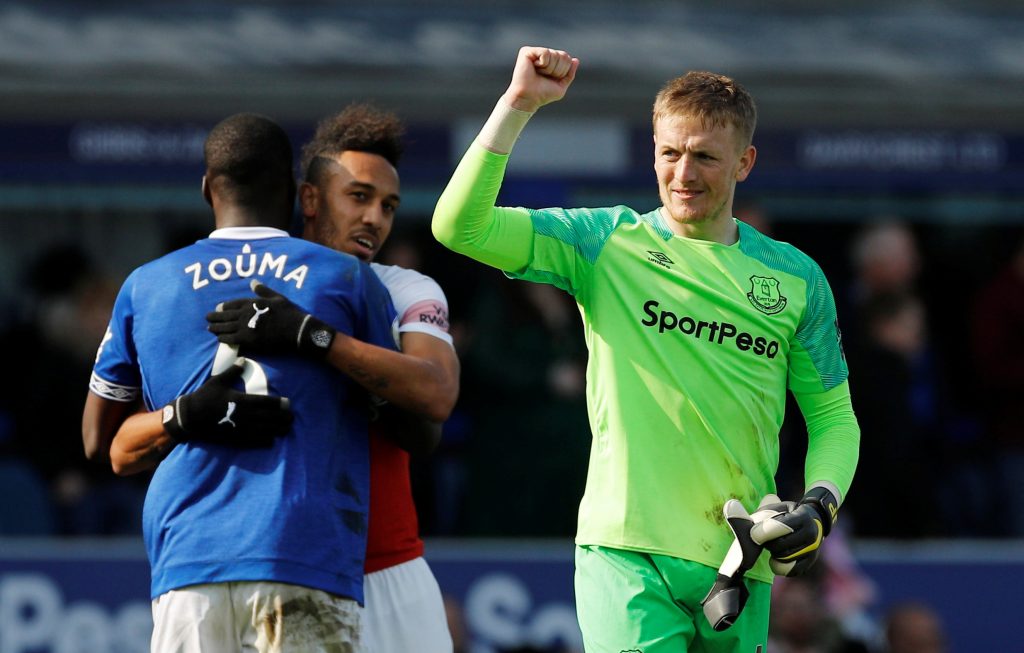 Following a strong defensive finish to the season for Everton, Jordan Pickford (£4.9m) ended up behind only Alisson and Ederson in the FPL points-scoring charts.
Just as was the case with Lloris, the England international's appeal this year has been based on an impressive balance of all points-scoring avenues.
Everton kept 14 clean sheets in 2018/19, with eight of those (57%) coming in the final 11 Gameweeks, Alisson and Ederson the only shot-stoppers with more in this department.
However, while those two premium options failed to offer much else in addition to their respective teams' defensive strength, Pickford contributed 94 saves across the season.
That saw him pick up extra points for them in 16 matches, although they did admittedly dry up a little after Everton's more solid defensive run got underway.
15 points were contributed by Pickford's three penalty saves, the joint-most in the division.
As we talked about earlier, the former Sunderland man's impressive record when faces spot-kicks, witness by England fans last summer as well in the Premier League, could improve his credentials when VAR comes to the top flight.
A combination of these factors also helped Pickford collect 13 bonus points in 2018/19, only Etheridge and Fabianski managing more.