Balancing the premium options in midfield proved to be one of the hardest tasks of Fantasy Premier League in 2018/19.
There was a wide range of highly-priced assets in this area of the pitch that took some patience to unlock their potential.
Furthermore, there were a number of players in the mid-price bracket who caused similar problems for Fantasy managers.
With the season now over, we can look back at those who have been nominated for the Midfielder of the Year award.
The poll is now live both in the sidebar of the website and embedded at the bottom of the article.
Before we get started on this year's candidates, we will take a brief look at those who made the Fantasy Football Scout team of the year 12 months ago.
2017/18 Fantasy Football Scout Team of the Season Review
Goalkeeper: David de Gea
Defenders: Nicolas Otamendi, Cesar Azpilicueta, Andrew Robertson
Midfielders: Mohamed Salah, Raheem Sterling, Kevin de Bruyne, Christian Eriksen, Pascal Groß
Forwards: Harry Kane, Roberto Firmino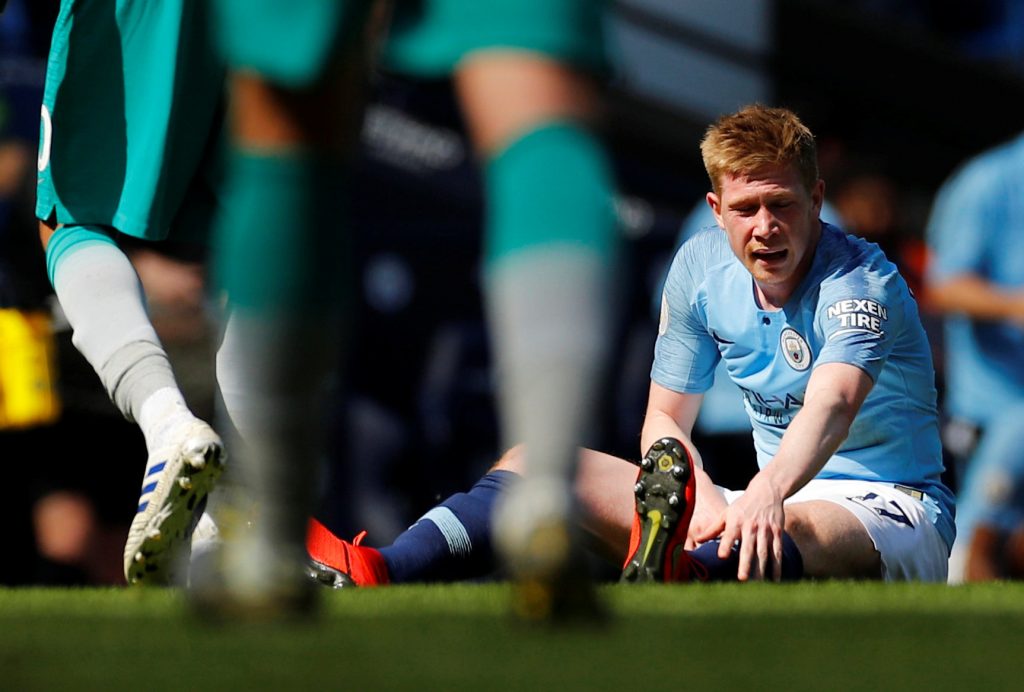 Whilst Mohamed Salah may have scored 44 fewer points this season he was still the top performing player in the game. I will review the key reasons why he regressed slightly later on but totals of 22 goals and 10 assists are definitely no mean feat.
Raheem Sterling, on the other hand, surpassed last year's tally by five points, this is in spite of both scoring and assisting less.
The significance of his goals and his character off the pitch saw him a worthy winner of the Football Writer's Player of the Year. Both Salah and Sterling are shortlisted for our FPL Team of the Year consideration.
Christian Eriksen who made last year's start team has endured an indifferent campaign.
With 161 points, he has registered his lowest score since his Premier League debut season in 2013/14.
It is hardly surprising given that he was hampered by an abdominal injury in the early parts of the campaign and his assist potential was surely diminished by Harry Kane's extended absence and Kieran Trippier's increased role in set pieces.
The 2017/18 season saw an outstanding Premier League debut for Brighton's Pascal Groß.
Registering 164 points, which comprised of seven goals and eight assists, the Seagulls talisman saw his price rise to £7.0m this time out.
However, due to injury, he managed 1,000 fewer minutes this season and only accumulated 80 points.
Kevin De Bruyne completed last year's midfield line up. Like Eriksen and Groß, the Belgian's season has been ravaged with injuries.
He has graced the pitch for just 968 minutes this season with his highlight being two consecutive double-digit scores against Cardiff and Crystal Palace.
His lack of game time may see FPL reduce his £10m price, making him an intriguing option should he have a full pre-season.
Raheem Sterling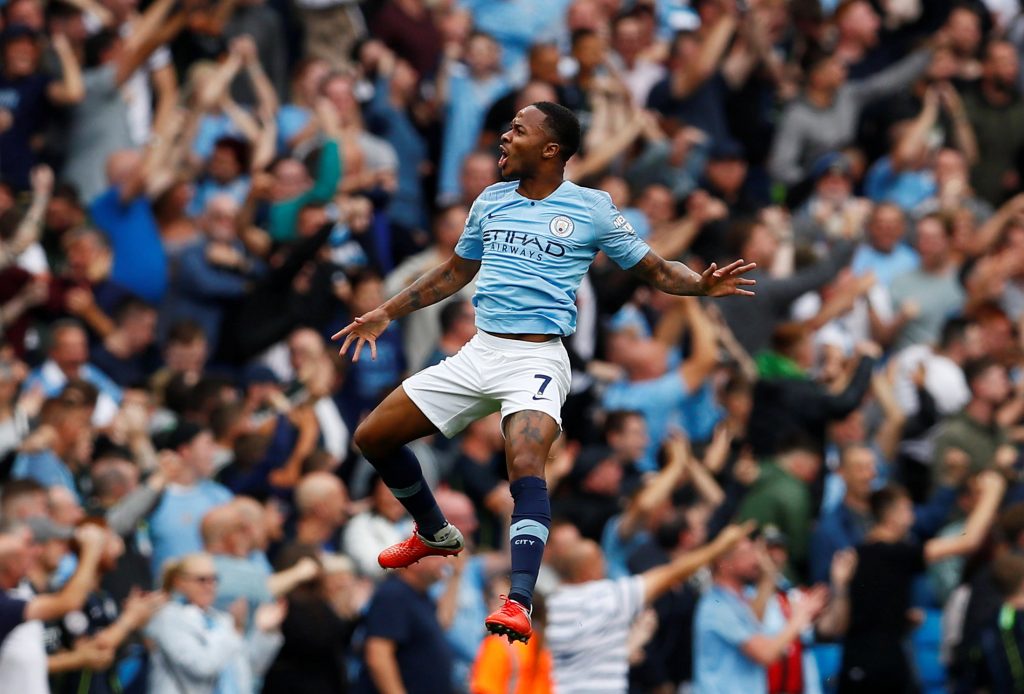 Sterling has experienced another stellar campaign. He scored 17 goals and recorded 15 assists but what is remarkable is the level of consistency he has displayed since the start of last season.
His stats, when compared to last season, are almost identical. His goal involvement has increased by a single percentage point (43% to 44%), he is averaging 0.8 more penalty box touches per match and his shots in the box have only reduced marginally from 2.0 to 1.8.
One thing that stands out is that Sterling's finishing has improved, as this season he boasts a goal conversion rate of 22.1% compared with 20.7% in 2017/18.
Given his consistency and the trust that Pep shows in him, he will surely be in our thoughts come August even if he does have an inevitable price hike.
Mohamed Salah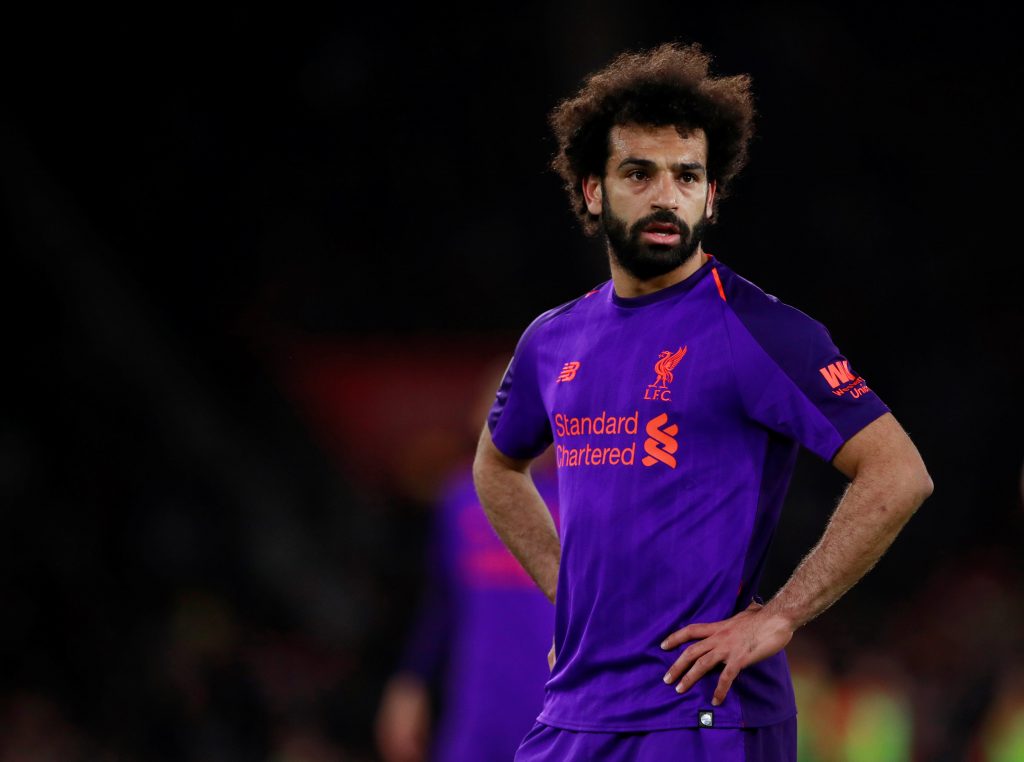 Salah reclaimed his top spot for overall FPL points in 2018/19. His goal threat was telling throughout, with the Egyptian leading the way in almost every threat metric amongst midfielders.
He was top for penalty box touches, goal attempts, shots in the box, shots on target and big chances.
When comparing Salah to his 2017/18 campaign, like Sterling there is an incredible level of similarities.
His average shots per match have declined slightly, his shots on target from, whilst he had more penalty box touches per match.
So why did Salah score 10 fewer goals this time around? Quite simply he was more clinical then, scoring 22% of his shots compared to just 16% in 2018/19.
Also, in 2017/18 he had 14 more big chances (43 vs 29), therefore whilst he was having a similar number of attempts the quality of these opportunities have declined this season.
Furthermore, Liverpool's improved defence meant that they hogged the bonus points a lot more.
That allowed Salah to claim only 18, almost half as many as Eden Hazard. In fact, 25 players managed to surpass Salah's bonus point total.
In terms of next season, the Egyptian's ownership may depend on both his price and position.
He has started as a central striker on 14 occasions and is classed as a forward in other Fantasy such as Sky Sports Fantasy.
That said, he finished the season playing as a right-winger which should be enough to see him labelled as a midfielder once again in 2019/20.
Ryan Fraser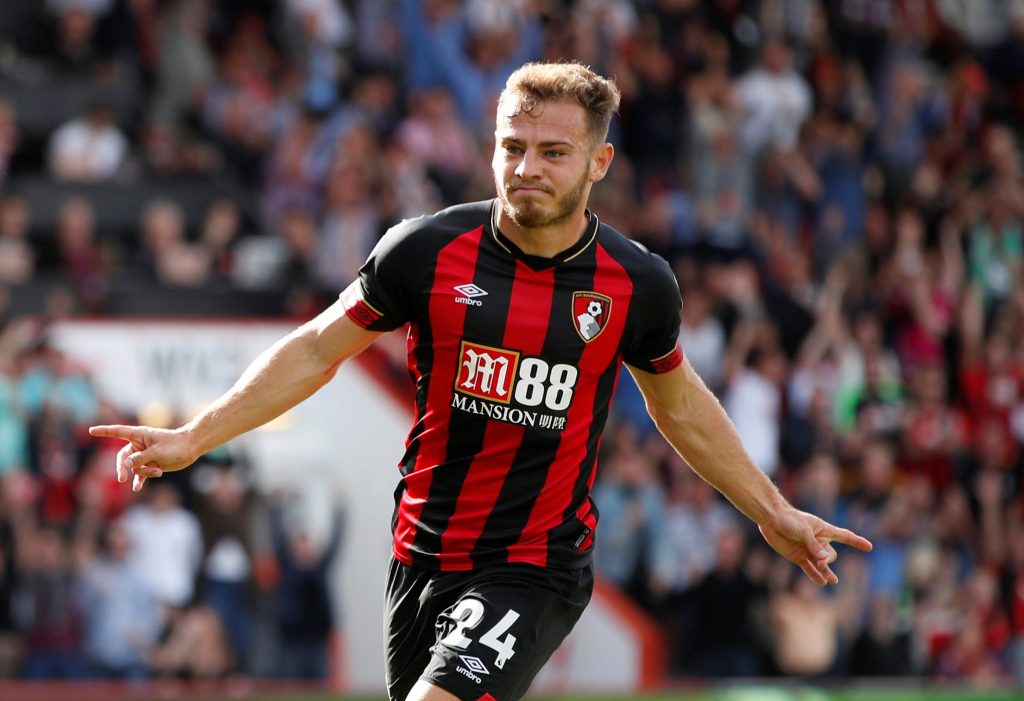 The real breakthrough star of the season has been Ryan Fraser. Priced at just £5.5m (like Groß the year before), the Scottish international has transformed into one of the Premier League's chief creators.
In addition to his seven goals, he claimed 14 assists, a tally bettered only by Hazard and Sterling.
Fraser was third for chances created with 92 and he also topped the charts for big chances created with 28. The next best was Hazard with 19.
Fraser was involved in every match for Bournemouth and whilst he failed to return in all but one match against the top six, this actually helped us because it made him a predictable FPL asset, who we could be confident would return against the lesser sides.
He recorded an impressive 181 points this year, 17 points more than Groß did in 2017/18. Given that the German's price inflated to £7.0m the following year, Fraser could see a similar rise for 2019/20.
Even at £7.5m, he could be a great option should Bournemouth have a kind fixture list, especially if they have a run avoiding the top six, near the beginning.
Diogo Jota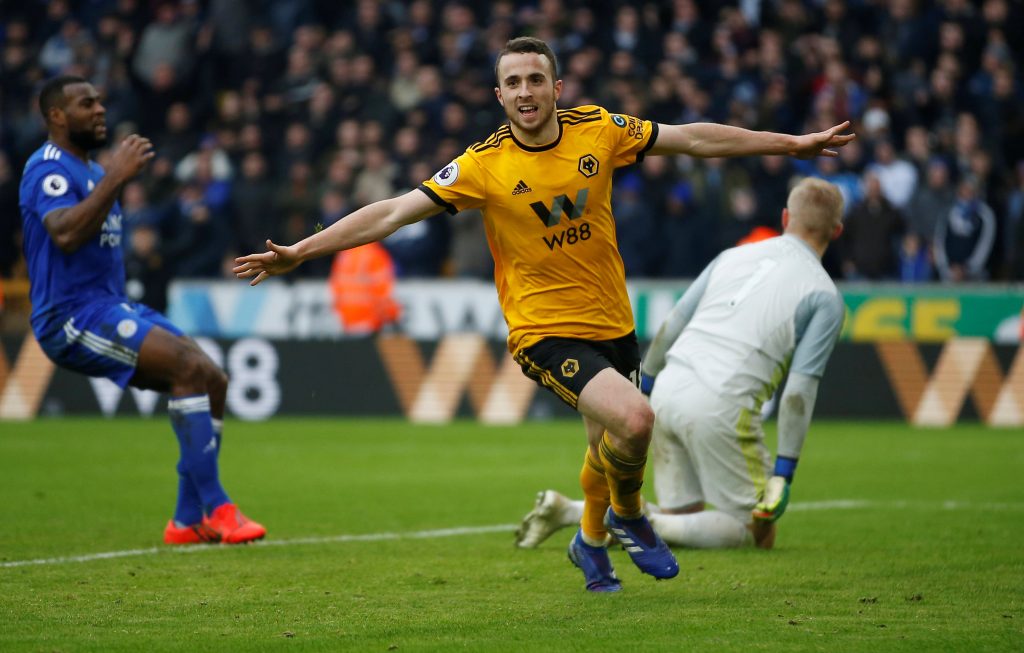 Diogo Jota played a huge part in helping Wolves achieve a seventh place in the league, a phenomenal achievement for the newly promoted side.
In his first-ever Premier League campaign, Jota recorded nine goals and eight assists.
However, it really was a season of two parts. In the first 14 Gameweeks, Jota produced just a solitary assist, which was, in fact, a Fantasy assist in the curtain raiser against Everton.
Jota's record since Gameweek 15 is immense though, as he scored nine goals and assisted seven more in the 20 appearances made.
This form and consistency will surely put him on the radars of many managers for next season.
So what changed? Jota moved to a centre-forward role to partner Raul Jimenez and the impact was staggering. His goal involvement from Gameweek 15 onwards was 62%, his shots in the box increased from 0.8 to 1.9 and he averaged 0.8 big chances per match (compared to 0.1 between Gameweeks 1 and 14).
One likely change for next year is Jota's FPL position. It is extremely likely that he will be listed as a forward and whilst this means he will get reduced points per goal it may have a positive impact on his bonus potential.
Luka Milivojevic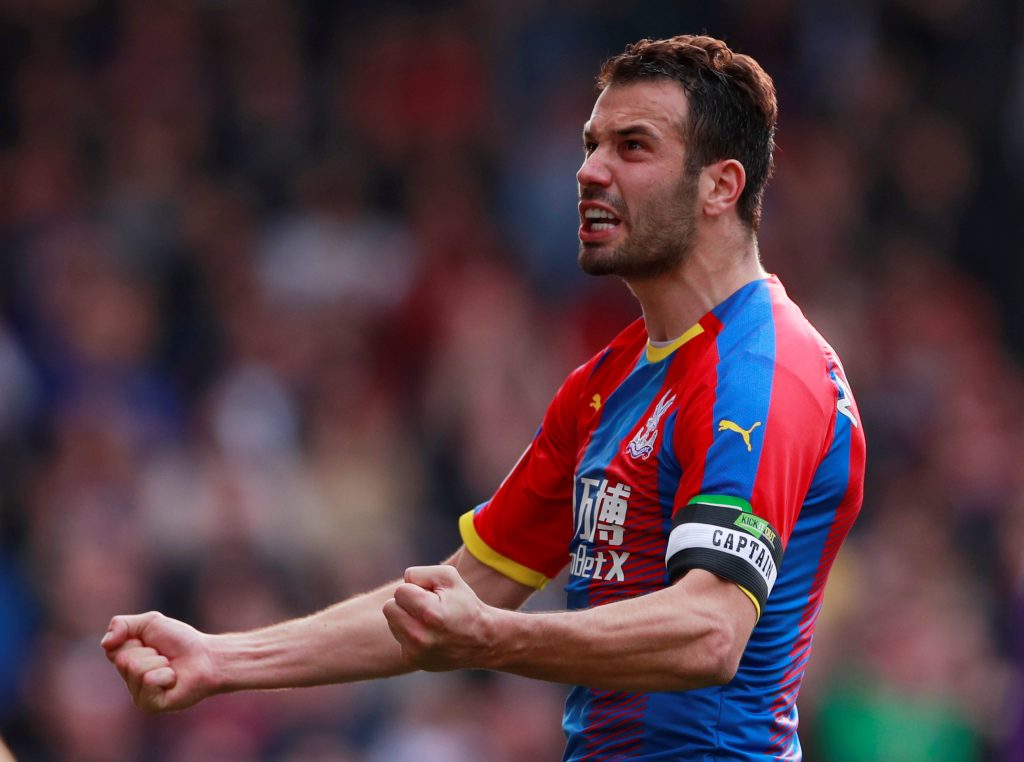 Penalty king Luka Milivojevic will surely be popular given the introduction of VAR. Ten of Milivojevic's twelve strikes this season came from the spot. This resulted in him achieving 166 points, 22 more than last year.
Unlike Salah, the Serbian is a bonus points magnet. In 2018/19 Milivojevic claimed 24 points from bonus, a feat which was only bettered by eight players. He also scooped the maximum bonus on six occasions. Therefore, his penalties tend to offer more than just the 5 points afforded for a goal.
While VAR may be viewed as a positive for the Palace star, Wilfried Zaha's future could be key to Milivojevic's popularity next year. The Ivory Coast international has won the majority of Palace's spot-kicks so should he depart this may dent his peer's potential.
Paul Pogba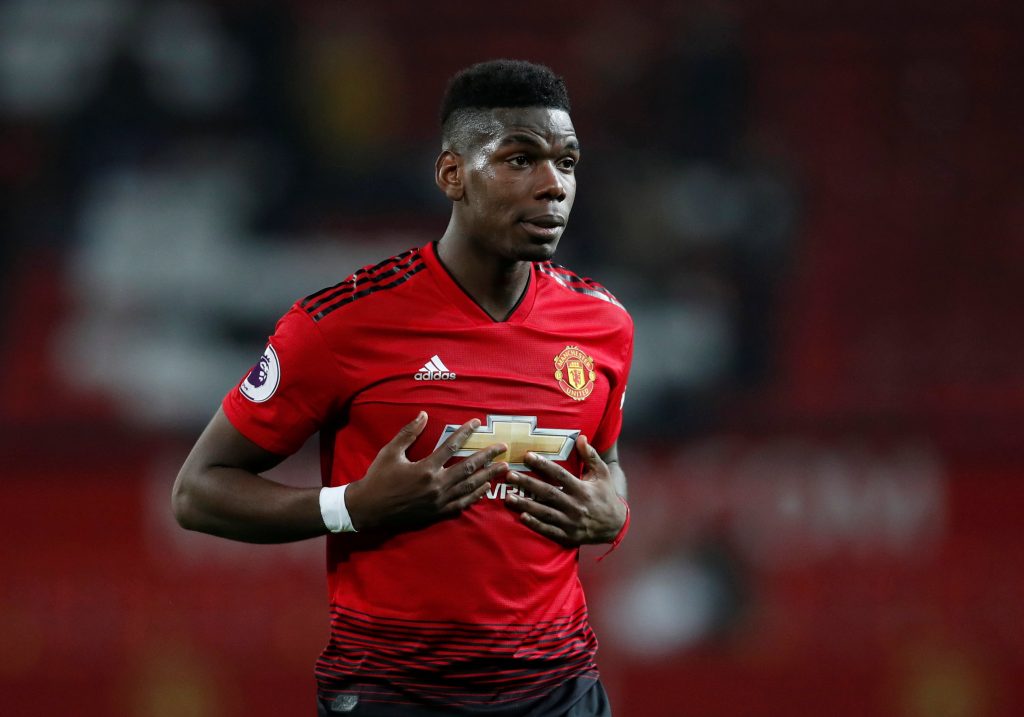 Like Milivojevic, Paul Pogba has also benefitted from penalties this season netting seven of his 10 attempts.
The World Cup winner has underwhelmed for large parts of the season yet still managed 13 goals, 10 assists and 179 FPL points.
Pogba's season really took off when Solskjaer took temporary charge. Between Gameweeks 18 and 26, he was arguably the best player in the game.
During this period of nine matches, he scored eight times, produced six assists and only registered a blank once. The 92 points acquired during this period made up over half of his total for the whole campaign, as his potential soon dropped off a cliff from February onwards.
While Pogba's attitude may come in to question, there is no doubt he was helped by the inclusion of Nemanja Matic and Ander Hererra.
They allowed Pogba to drift into more dangerous areas where he could be more impactful. As to the Frenchman's FPL relevance for next season, a lot will depend on whether he still remains at Old Trafford and the level of investment that the club undertakes.
Eden Hazard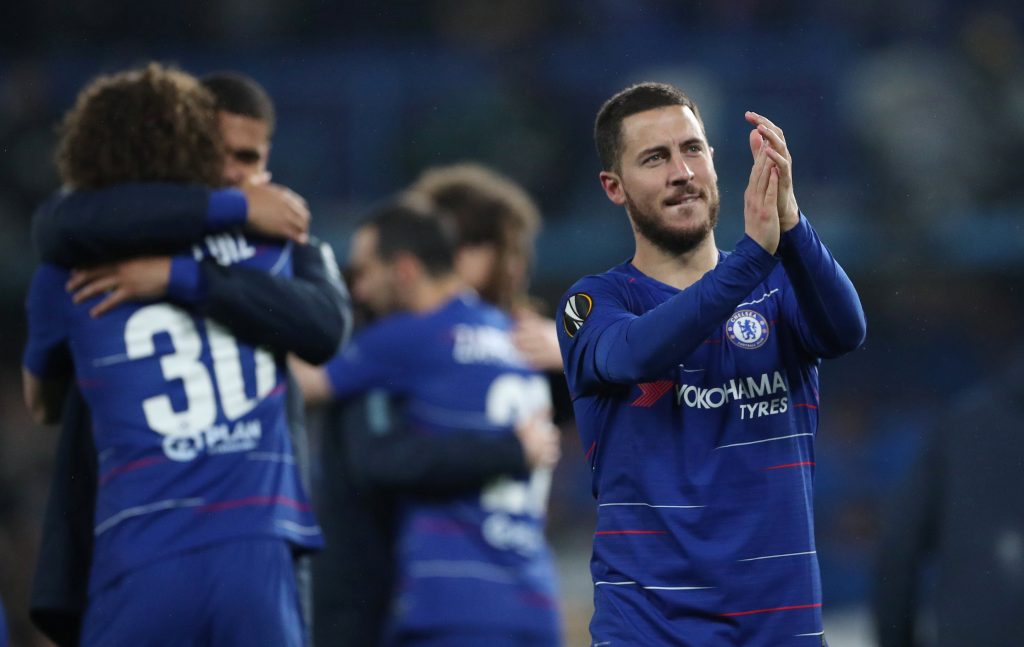 The next nominee also has an uncertain future in the Premier League. Should this have been Eden Hazard's last season at Chelsea, then he has signed off in style by recording his best ever score of 238 points (he previous best was 233 in 2014/15).
The Belgian also equalled his most prolific season for attacking return, scoring on 16 occasions and was the top creator in the league with 15 assists.
Arguably he could have enjoyed an even bigger FPL score had his team-mates offered better support. Of all the candidates, Hazard has been involved in the highest percentage of his team's goals with a staggering 60%.
The Belgian's underlying statistics are also impressive. When compared with other midfielders, he boasted the most touches in the final third with 1,004, over 200 more than his closest rival David Silva. He was also second for both chances created and big chances created.
Sadio Mané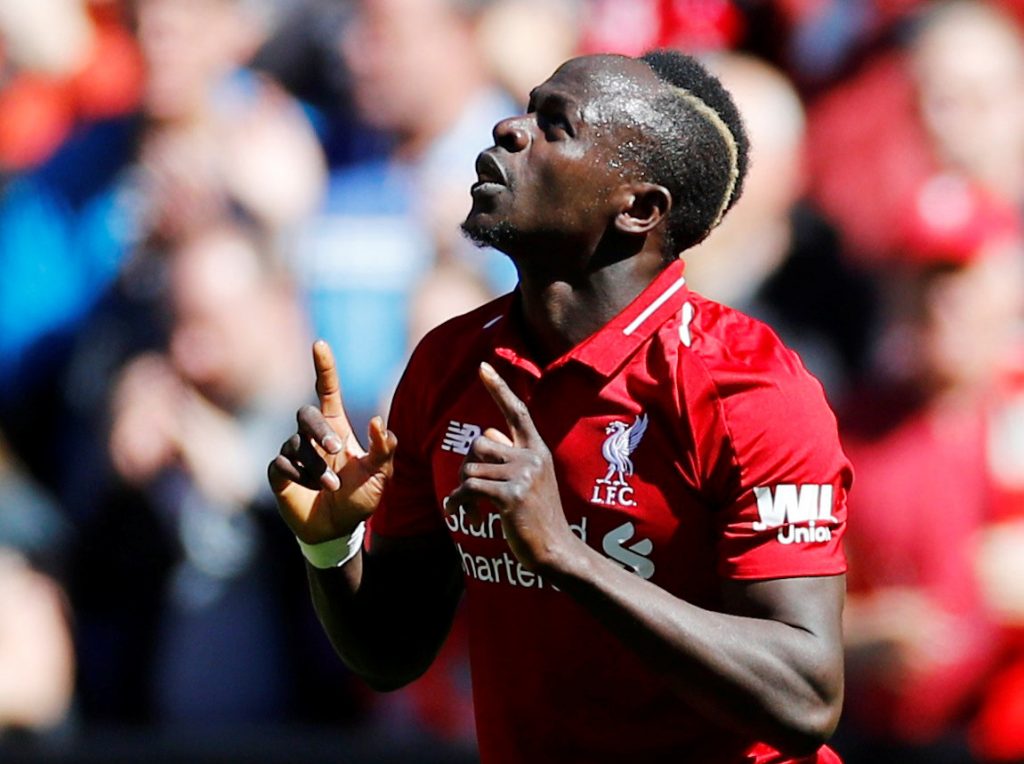 Twelve goals in his last 14 matches saw Sadio Mané share the Golden Boot with Salah and Pierre-Emerick Aubameyang. Not surprisingly, this was the Senegalese international's best campaign scoring 22 goals and 231 FPL points, proving the fourth-best in the league for the latter.
Interestingly, Mané's stats are in fact fairly similar to last year. His FPL goal involvement has reduced from 34 to 32%, his penalty box touches have marginally increased from 4.9 to 5.7 and his shots have remained constant at 2.4 per match.
One noticeable difference, however, is Mané's chance conversion rate. Last season 14% of his strikes found the net, whereas he has scored 25% of his chances this year.
A big reason for this is that Mané has scored 15 of his 26 big chances (58%) in comparison to just seven of 19 (37%) last term. This year only Jamie Vardy scored more big chances with 16.
Whilst Mané has been more prolific in front of goal he only registered three assists all season in comparison to eight the year before. His minutes per chance created decreased from 46 (17/18) to 69.
At the start of the season Mané was priced £3.5m cheaper than Salah so it will be interesting to see how closely FPL price the two players in 2019/20. This will surely be a key factor in deciding which Liverpool attacking asset managers opt for.
Son Heung-min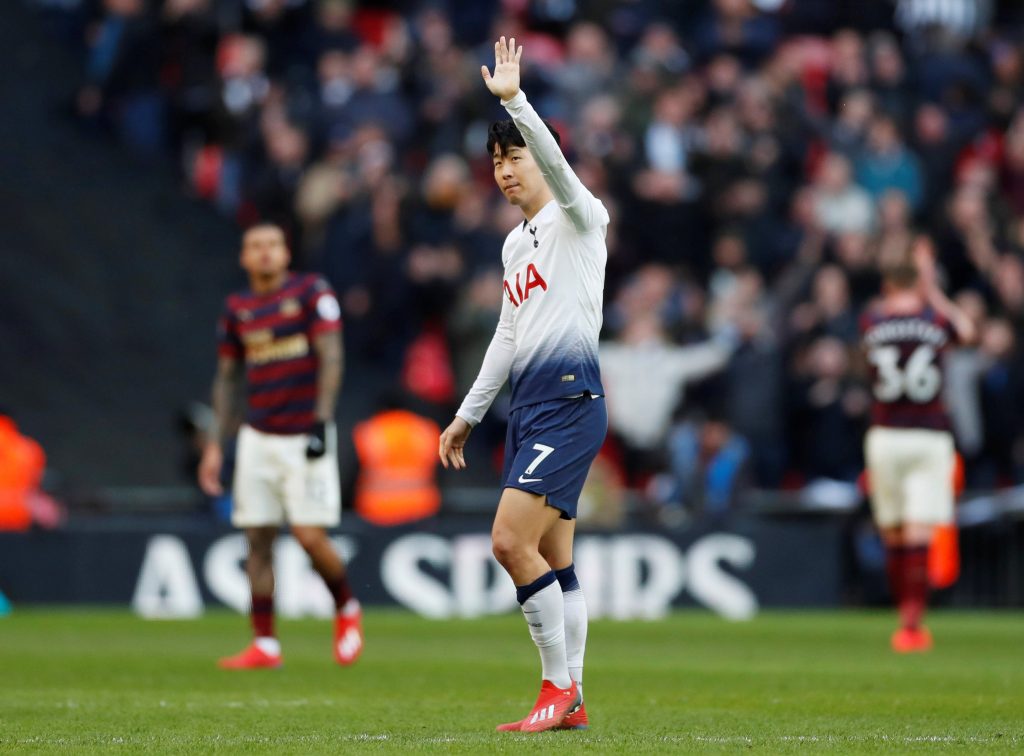 Son Heung-min is another player who offered great value in 2018/19 and gave managers a viable alternative to Harry Kane.
His score of 159 points is actually his worst in the last three seasons.
However, it was his sensational form from Gameweeks 13 to 21 that really caught the attention of FPL Managers. He had a similar nine-match spell to Pogba, gaining an impressive 88 points from eight goals and six assists.
Over the season, Son's stats were almost identical to the previous year. In both 2017/18 and 2018/19, he scored 12 times and assisted on 8 occasions.
When taking a further look at the numbers we can see that his shots in the box remained constant at 1.4 per match, as did his shots on target at 0.9.
Even his goal conversion rate at 16% was identical and he created 1.1 chances per match in both seasons. So it is clear Son can now offer us consistent returns for our FPL teams.
Son's position and price will surely be the key factors in determining the interest in the South Korean. In the Sky game, he is listed as a forward and has played up-front on several occasions this season.
Gylfi Sigurdsson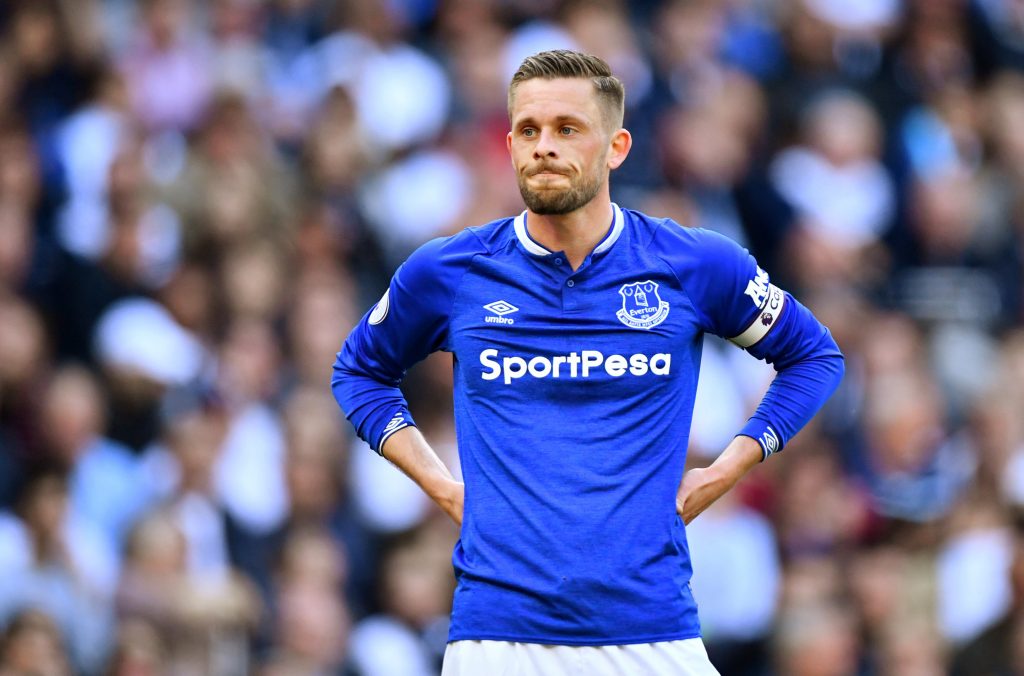 Like many in the list, Gylfi Sigurdsson has enjoyed his best season in 2018/19 beating his total from 2016/17 by a single point.
He scored 13 goals and created six more for his team-mates and he is another who may end up with more opportunities for points next season with the introduction of VAR.
Sigurdsson has improved in almost every department compared to last season. He has created more chances (1.9 per match compared to 1.4), he has had more attempts (2.3 vs 1.4) and more shots on target (0.9 vs 0.4). The overall result is that he has been involved in 37% of Everton's goals, up from 26% the previous campaign.
Richarlison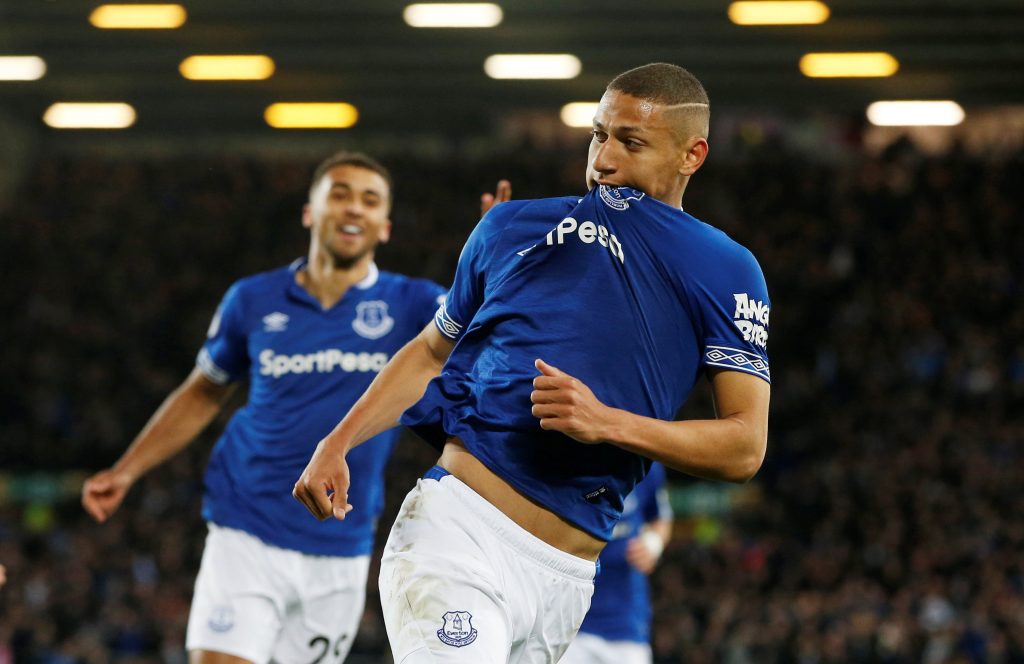 Richarlison also joined Sigurdsson with 13 goals. During the first half of the season, Richarlison scored nine times and also assisted twice in 17 matches.
However, he only managed 4 strikes in the second part of the season. Whilst there was a minor difference in his shots, shots in the box and shots on target, his goal conversion dropped from 22% to 9%.
Having started the last two seasons strongly he could be a good option in our initial FPL squads.